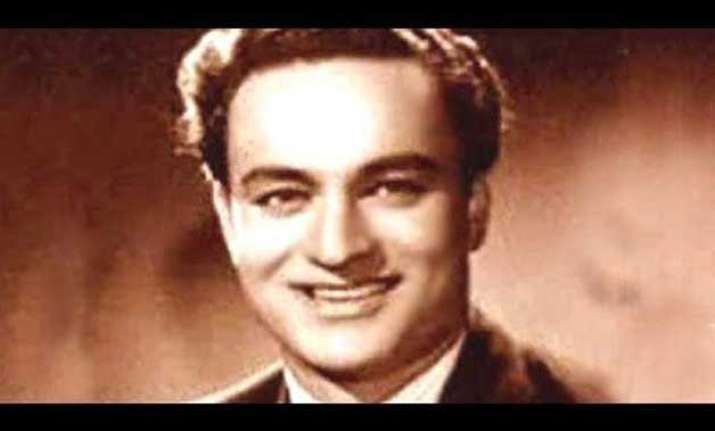 Legendary singer Mukesh Chand Mathur has sung many evergreen songs. His melodious songs have made their way to our hearts and left a deep impression. Whether it was love or heartbreak or betrayal, Mukesh's mellifluous voice enchanted the listeners. No wonder he was known has 'the man with the golden voice'.
Born in Delhi, Mukesh's first ambition was to become an actor but has fate would have it, he took up singing. It was under music directors like Naushad and Anil Biswas that Mukesh really blossomed.
Mukesh is best known for lending his voice to legendary actors Raj Kapoor and Manoj Kumar.
On his 93rd birth anniversary, we bring you the 5 best songs of this amazing singer:
Sab Kuch Seekha Humne from Anari (1959)
'Anari' was essentially a Raj Kapoor movie. It showcased Kapoor's trademark character of a lovable and idealistic, though naïve, middle class man, trying to navigate a materialistic world. The song 'Sab Kuch Seekha Humne' depicted the same. Having a catchy score by Shankar-Jaikishan, the song helped Mukesh win the Filmfare Award for Best Male Playback Singer.
Kai Baar Yuheen Dekha hai from Rajnigandha (1974)
Starring Amol Palekar and Vidya Sinha, this movie was critically acclaimed. The movie had lyrics penned by Yogesh Gaud and music by Salil Chowdhury. Mukesh won the National Award for Best Male Playback Singer for this song.
Sawan Ka Mahina from Milan (1967)
This movie was a love story featuring Sunil Dutt and Nargis and was known for its music. One song which hasn't left the heart of listeners is 'Sawan Ka Mahina' which was shot on a boat with the lead couple. The pair of Mukesh and Lata Mangeshkar made this song a magical one and both were nominated for Filmfare Awards for best male and female playback singer respectively.
Jis Gali Me Tera Ghar from Kati Patang (1970)
This was one of the best movies of Bollywood's first superstar, Rajesh Khanna. It traced the turmoil of the life of actress Asha Parekh's character, Madhu, who pretends to be a widow. Shot in a lake amidst beautiful surroundings, this song shows Rajesh Khanna trying to cheer up Asha Parekh. Mukesh's spellbinding voice made this song a blockbuster. Every time you listen to the song, it has the same magical effect on you.
Kabhie Kabhi Mere Dil Me from Kabhie Kabhie (1976)
Directed by Yash Chopra, Kabhie Kabhie is considered one of the best romantic movies of Bollywood. Though the movie had an ensemble cast including Amitabh Bachchan, Shashi Kapoor, Rakhee, Waheeda Rehman, Rishi Kapoor and Neetu Singh, the movie's essence was in its title track. A critic said that, "Kabhi Kabhie will remain an ode to brilliant melody". And we could not agree more. Mukesh was at his best in this song.