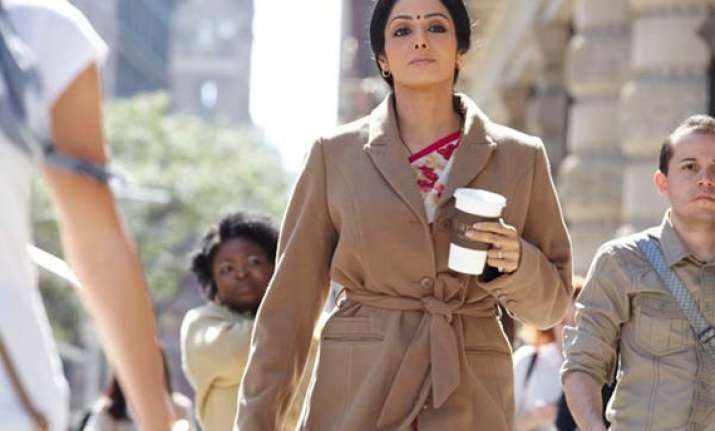 Mumbai, Oct 6: How many of us really want our parents to be with us, when we are with friends?  There are large sections of Gen Y youths who feel ashamed to have their loving dads and moms present, when they are with friends in metro cities. The basic reason, some of you might agree, is the language barrier - to put it in brief, the older generation's lack of fluency in English.
As a debutant script writer-director Gauri Shinde has taken this issue, though not a bold one, but has presented it on a large canvas.  
Shashi, played by Sridevi, is a normal housewife, friendly, loving, caring, and the best laddoo-maker in town, but she is made fun of by her children, even her husband, for not being fluent in English.
Shashi is weak in the basics of English language. In one scene, her husband tells her, women are only meant to make laddoos. A sexist barb, no doubt.