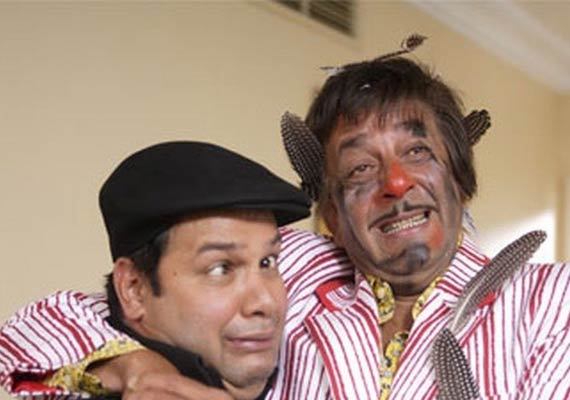 Mumbai, July 28: Bollywood star Sanjay Dutt has said that the film industry is no longer the family it used to be and that the changing attitude of people have upset him.

"A lot of changes have taken place in the industry and I sometimes feel very sad with most of them. When we were introduced to the industry, there used to be competition among actors, but there used to more respect," Sanjay said in an interview.

"There used to be more togetherness. The film industry used to be a family. Now that is not the case. It has become a dirty game now. I'm not a part of that game, I do my own stuff, but I have noticed that and it is very sad," added the actor.

"I'm not here to mend things or break things. I consider every actor my brother. I still consider this industry my family. I don't believe in camps and all that. Shah Rukh (Khan) gave me respect, so I will respect him too. Similarly Salman (Khan) gave me respect, so I respect him. All are my brothers and I don't believe in anything else," he said.

Asked why he avoided doing promotion for his films, Sanjay replied: "There is no reason. I think it's just that I'm very lazy. Also, I feel that a film speaks for itself. But it's quite confusing because it is important to inform the audiences also and create curiosity around the film. I think I just need to stop being lazy now."

However, Sanjay is taking part in the promotion of his forthcoming release film "Chatur Singh - Two Star", based on the novel "Chalaak Jasoos".

Produced by Mohammed Aslam and Parag Sanghvi and directed by Ajay Chandhok, the film also stars Suresh Menon and Amisha Patel in lead roles. It is slated to hit the screens Aug 19.

"When Aslam bhai brought it to me, it sort of appealed to me because it's a comic character who does everything wrong but feels he is the best detective in town. I told Aslam bhai to develop the story and character more and then we could take it up. He did that with the help of writers. It's a very funny film and has very interesting character," said Sanjay.

He has changed his look for the film and said: "I had to put on weight for this because it required the character to look like the cops we have today. But then it became a problem for me to lose that weight.

"Also the novel describes the character as a very clumsy guy with a funny moustache. We took the cue from there, then got the wig from London and tried something different with the look. I hope people like it," he said.