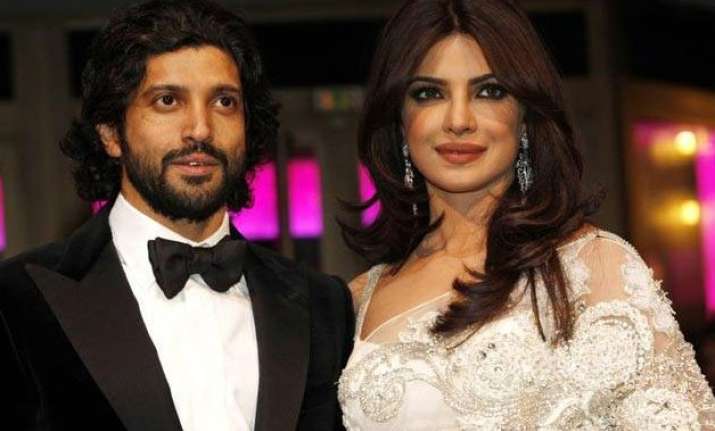 Mumbai: Actor-filmmaker Farhan Akhtar says he has the highest regard for the talent of actress Priyanka Chopra.
When asked about Priyanka bagging her first Hollywood film, big screen adaptation of 1990s TV series "Baywatch", Farhan said, "Wonderful, congratulations to her. I have had the highest regard for her talent. It is wonderful. More and more power to her…"
Farhan has directed Priyanka in two films, "Don" and its sequel "Don 2". As actors they shared screen space in Zoya Akhtar's "Dil Dhadakane Do" where they were romantically paired opposite each other.
Actress Alia Bhatt was also all praise for Priyanka who recently won `People's Choice Award' at a US showbiz award function.
"She is doing really well for herself. She is big reason for us to be proud. I loved her in "Bajirao Mastani" and "Quantico"," Alia said.
Newcomer Athiya Shetty, daughter of veteran actor Suniel Shetty, said, "More power to her. She is making us and everyone proud."
The three celebrities were talking at the calendar launch of photographer Dabboo Ratnani. Farhan has gone bare-body on the calendar this year.
On this he said, "This is not the first time I have gone bare body. I have been bare body many times in life. I was born bare body when I was born! It is comfortable to shoot with Dabboo. We are good friends we know each other since six-seven years."