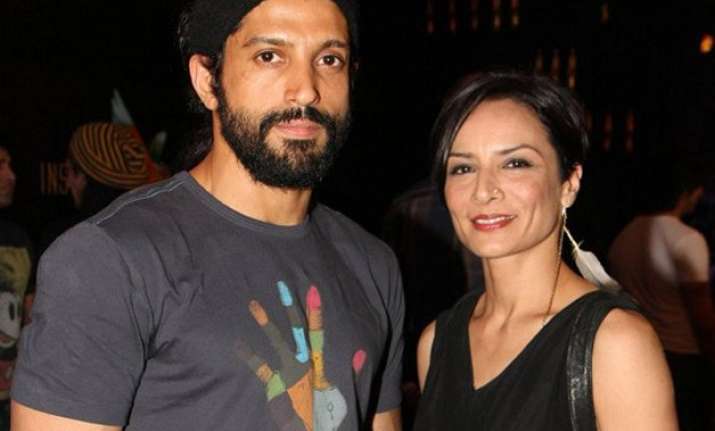 New Delhi: It seems that love is losing its pace and way in tinselvile as more and more couples are calling it quits these days.
Recently, the news of Ranbir Kapoor and Katrina Kaif came as a rude shock for the industry.
Before one could have overcome this jolt, here comes another shocking news.
Actor Farhan Akhtar and his wife Adhuna decided to end their 15 year marriage.
The 'Rock On' actor has always maintained an image of a family man; his separation was just not expected.
However, ever since the couple officially announced their separation, tongues started wagging talking about the reason behind their split.
Though, Farhan and Adhuna didn't mention any specific reason behind their divorce, according to the media reports, it was Farhan's growing proximity with an actress that made the couple drew apart.
Infact, there had been reports about Farhan being romantically involved with a B-town actress which initiated a feud in the actor's married life.
The reports about conflicts between Farhan and Adhuna are doing the rounds from a while, however, neither of them revealed the reason behind their differences.
But now with this recent buzz about Farhan's alleged extra-marital affair, we wonder if this is actually the reason behind his divorce with wife Adhuna or there's something more to this.