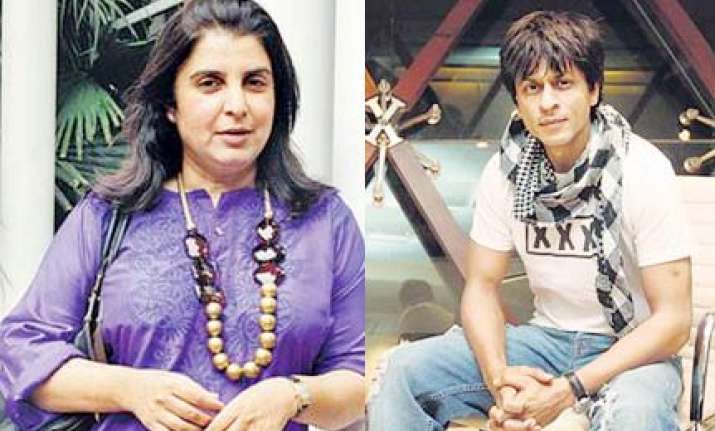 Filmmaker Farah Khan, who has been widely reported to have had a fall out with actor Shah Rukh Khan, has been spotted visiting Mannat, says a media report.
The report says Farah's decision to work with Akshay had led to their estrangement.  
"Farah dropped in at Mannat before SRK left for his London shoot. It looks like the two best friends are very much in touch no matter what the gossip mongers are saying. It was unlikely that differences, if any, between them would last long as they have been together through ups and downs and have a great deal of adulation for each other," says the report quoting a source.  
Farah's  brother Sajid reveals, "It is true that Farah still goes to SRK's house. They might be joining hands soon for a project. They have been friends for 20 years. They will never let work come in the way of their friendship. They love being with each other."  
The filmmaker adds, "What people are not seeing is that after Farah became a mother of three children, doing late nights at SRK's place has become difficult for her. Just because people did not spot her at his parties, they started to gossip. That's not fair. Their friendship hasn't soured."