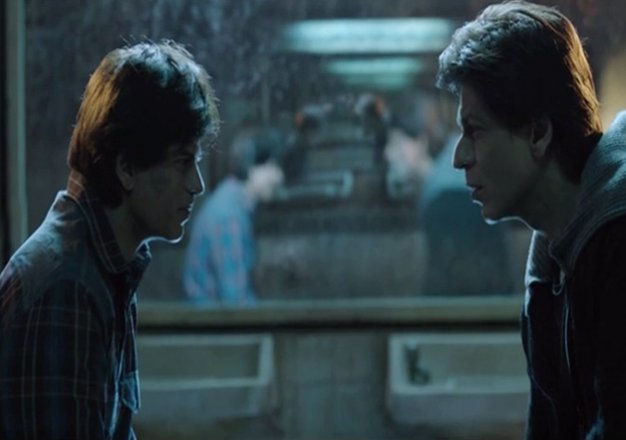 New Delhi: If you too had been pinning your hopes on the fact that Gaurav Chanana of superstar Shah Rukh Khan's next movie, Fan, is just like any ordinary fan, let us tell you it is not the case. This is clear from the trailer which launched today amidst loads of pomp and show.
Fan, which will see SRK in a double role; one as cine star Aryan Khanna and other as his look-alike fan Gaurav Chanana, narrates the story of both. How fate managed to intertwine their lives.
Directed by Maneesh Sharma, the trailer which released today tells a different story than whatever we have anticipated it to be.
Gaurav, who with his cute smile, left a deep impression on movie buffs, can be seen in a different role all together. His obsession of meeting Aryan Khanna, takes the worst out of him and he turns into a dark character. Aryan, on the other hand is obviously worried due to Gaurav's actions.
From the look of the trailer, the movie seems interesting. As it brings both the worlds, one of Aryan's and other of Gaurav's together, one can hope to see Shah Rukh in one of his career-best roles.
Without further ado, let us introduce you to the trailer. Watch it right here.