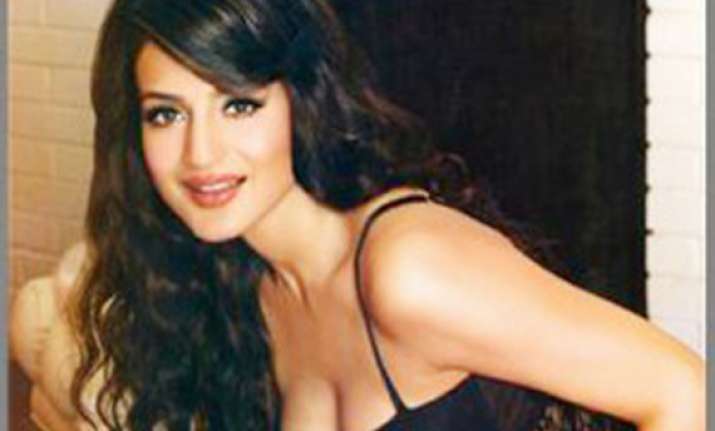 New Delhi: Huma Qureshi, who has made her acting debut with the recently released mafia drama "Gangs of Wasseypur", says she gets due attention in the film despite there being a bevy of characters.
The actress says she was initially apprehensive about going unnoticed in the Anurag Kashyap film as it also stars names like Manoj Bajpai,
Nawazuddin Siddiqui
, Jaideep Ahlawat, Tigmanshu Dhulia, Reemma Sen, Richa Chadda among others.  
"I was apprehensive about taking on the role in such a big multistarrer film with a bunch of good actors. There was this feeling that I would go unnoticed.  "But the credit goes to Anurag. He gave me confidence.
He knows what he is doing. Despite a dozen of characters sharing screen space, none of them is forgetful. Each one of them connects with the audience in a beautiful way. Each character has a story to tell, a significant role and does not overcrowd the film," Huma told PTI.
Born and brought up in the Delhi, Huma comes from a complete non-film background. But that did not stop her from following her acting dreams.
While shooting for a mobile phone advertisement with
Aamir Khan
, she bagged her dream debut.  "I had done an ad for a mobile company with Aamir Khan which was directed by Anurag.
During the ad shoot itself, Anurag told me that he will cast me in one of his films. At that point, I didn't really take him seriously but was happy when he actually kept his word and called me to be a part of "Gangs..". I never auditioned for the part," she said.  
The actress also said that the director did not give her the script beforehand as he didn't want her to superficially act out the scene.
"I was one of the many actors who was not allowed to read the script of the film because Anurag wanted all of us to be as natural as possible. Some of the scenes in the film would have been completely ruined had it been acted out of the script," she added.