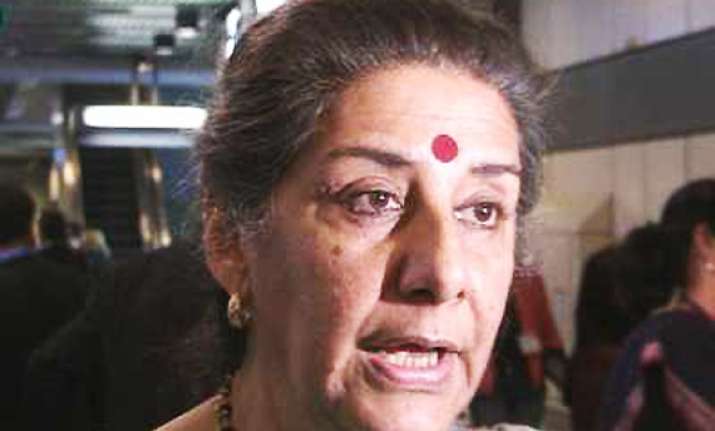 Panaji, Nov 24: Entertainment tax on movies could come down with the government mulling a uniform structure to rationalise tax rates which vary between 25 per cent to 45 per cent in different states, a senior minister indicated today.

"Of course, one major tax can incorporate all others," Information and Broadcasting Minister Ambika Soni told reporters when asked whether a single tax under the Goods and Services Tax (GST) could be brought about.

"Indian filmmakers are complaining of the high rate of entertainment tax. Central government is trying to bring entertainment tax under GST," she said.

Inaugurating Film Bazaar at International Film Festival of India (IFFI) in Goa, Soni said that there has been a demand by filmmakers to lower the entertainment tax structure in the country.

"Today there are different levels of taxes, somewhere it is 25 per cent, in UP it is 45 per cent, so some rationale should be there as some films come with a potent social message and 45 per cent tax structure would be a burden on them."

Noting that the tax structure was an important area for the film industry, Soni said, "We spend so much money on advertisements and speeches but the message a film can give is much more."

The minister said that India is open to signing Memorandum of Understanding (MoU) with countries which have a tradition of filmmaking.

Stating that India is entering into co-production pacts with various countries, Soni, however, made it clear that the government will not be extending financial help for the films produced under such agreements.

"There is no financial help. We are not in a position to do it. But I do want Indian government to be sensitive towards the requirement of the industry," she added.