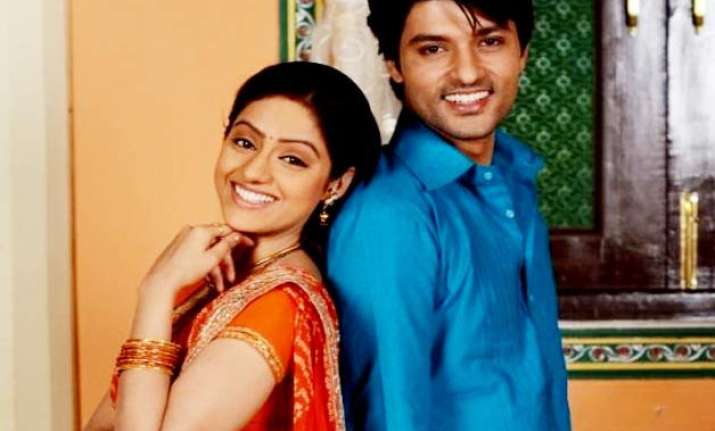 New Delhi: It seems much is going on in the telly world as after Divyanka Tripathi and Ssharad Malhotra's break-up and Karan Patel and Kamya Punjabi's much dramatised break up. It's Deepika Singh and Anas Rashid's controversy that has become the talk of the town.
According to the latest buzz, Deepika Singh reportedly slapped her onscreen husband Anas Rashid on the sets of 'Diya Aur Bati Hum'. The reports by Bollywood Mantra suggest that while shooting for an intimate scene, Anas touched her improperly. This naturally didn't go down well with Deepika and she raised the issue to her director and other crew members.
Apparently the director of the show, who also happens to be Deepika's husband ignored the matter. But the real twist in the story came when a junior artist asked Deepika if she was not at all bugged with Anas' misbehaviour. Deepika who was quite hurt with the incident, went to the director - Rohit Raj Goyal and while she was discussing the matter with him, Anas came in between and started defending himself.  
Leaving the discussion aside, Deepika and Anas had a heated argument and in the heat of the moment, Deepika slapped him in front of all.
Anas allegedly lodged a complaint with Cine and TV artistes association claiming that Deepika has falsely blamed him of molestation on the sets of the show.
Deepika and Anas who play a loving couple onscreen have never been on good terms on the sets. But with this latest twist, we wonder what will happen next!