Follow us on New Delhi: TV serial Diya Aur Baati Hum is witnessing bitter sequences these days as Bhabho is still angry with Sandhya (Deepika Singh).
In the next episode, Sooraj (Anas Rashid), Sandhya, Babasa and everyone will be seen convincing Bhabho to forgive Sandhya. They even touch Bhabho's feet.
Seeing the requests from family members, Bhabo's heart will melt a little.
Bhabho challenges Sandhya to do all the household chores single-handedly. If she succeeds, then only will she be forgiven.
Sandhya agrees to Bhabho's condition.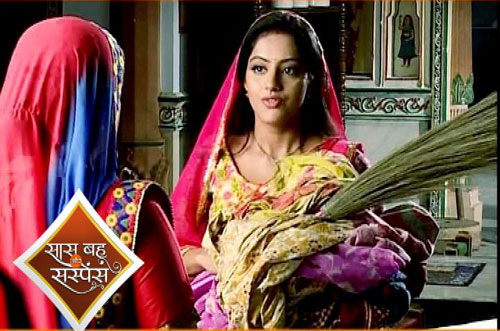 From waking up kids for school to filling water, IPS Sandhya is made to do each and every work of the house. Nobody is helping her out in the task.
But will IPS officer Sandhya be able to showcase her home making talent to Bhabho? Or will Sandhya lose the last chance to impress her mother-in-law?
We will keep you posted as the story unfolds. Stay tuned for more updates on Diya Aur Baati Hum.