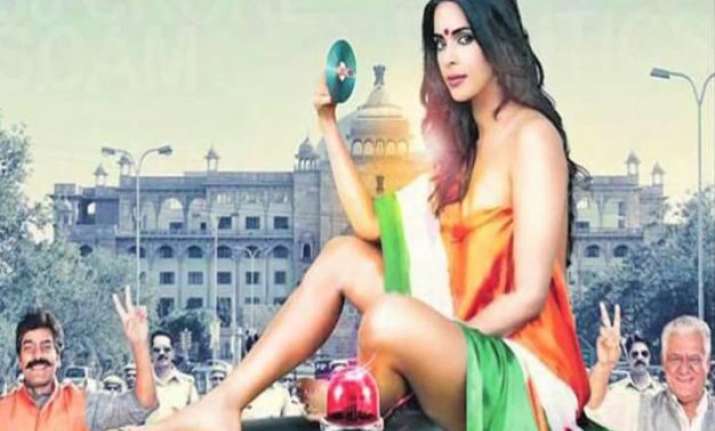 Rajasthan Vidhan Sabha today witnessed a mighty uproar over the controversial poster of Mallika Shehrawat starrer movie Dirty Politics.
The movie, which is based on infamous Bhanwari Devi rape and murder case, has showcased 'Rajasthan Vidhan Sabha' in its poster, over which both Congress and BJP have raised their objection.
BJP MLA Ramlal Sharma raised the matter today to which Congress also supported and created uproar in the respected house.
The movie was banned by the Patna High Court initially over some objectionable scenes, but was later given green signal.
The controversial gang rape and murder of nurse Bhanwari Devi, which happened during the reign of Chief Minster Ashok Gehlot, attracted widespread media attention nationally and internationally owing to its political connections.
Former minister Mahipal Maderana and Congress MLA Makhan Vishnoi have been punished for planning the kidnapping and murder of Bhanweri Devi.