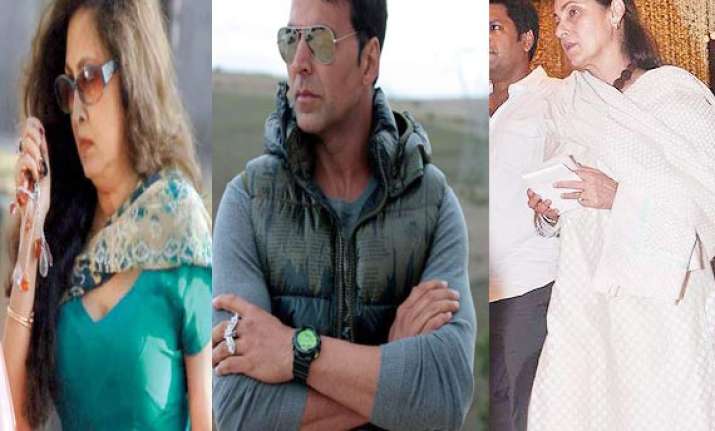 Mumbai, Dec 1 : Former Bollywood actor Dimple Kapadia on Friday filed a petition in the Bombay High Court claiming that she was the legally wedded wife of the late rajesh Khanna till his death, and no other woman  can claim a share over her husband's vast wealth by claiming a live-in relationship with him.
Dimple's  son-in-law actor Akshay Kumar has also filed an idential petition before the High Court.  
A magistrate's court in Bandra  on Tuesday had suggested that  Dimple should arrive at a settlement with Anita Advani, who was in a live-in relationship with Rajesh Khanna during his last years.  A
nita Advani has demanded access to the iconic Aashirvad bungalow on Carter Road, Bandra.  
Anita had also demanded a monthly maintenance of Rs 10 lakh from the late Rajesh Khanna's estate.
She has also filed a case of domestic violence against Dimple, her two daughters Twinkle and Rinki,and son-in-law Akshay Kumar for evicting her from Aashirwad after Rajesh Khanna's  death on July 18.