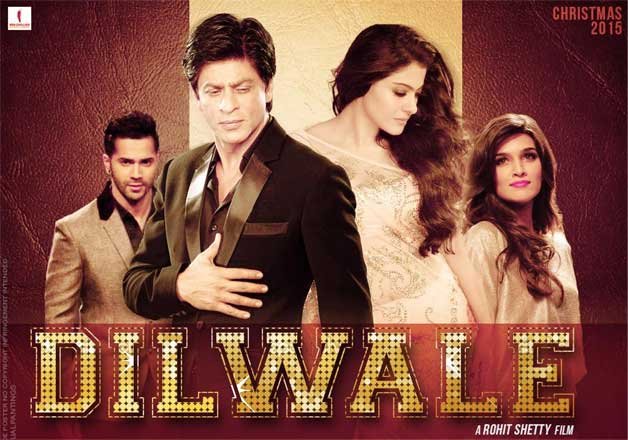 Cast: Shah Rukh Khan, Kajol, Varun Dhawan,Kirti Shanon,Jhonny Lever,Boman Irani
Genre: Comedy, Drama
Director: Rohit Shetty
Stars : ** 1/2 ( 2.5/5)
There is something about Shah Rukh Khan and Kajol that never ceases to amaze us.
Even after two decades since they started in Karan Arjun and went on to deliver Bollywood's biggest Hits with DDLJ,Kuch Kuch Hota Hai,K3G and My Name is Khan, the duo still sets the screen ablaze. Their onscreen chemistry is one of the best things that has happened to Indian Cinema. But we only wish, if we can say the same about the rest of the film.
Dilwale story revolves around Raj (SRK), once an underworld don, who now owns a car garage and leads a simple life with his beloved younger brother Veer (Varun Dhawan) Veer is completely oblivious to his brother's past and falls for Ishita (Kirti Sanon) but their love story face a major obstacle in Ishita's elder sister Meera (Kajol) who disapproves of their relationship. It turns out that Raj and Meera share a common past.What follows next shapes the rest of the story.
Dilwale appears like two parallel films, one with SRK-Kajol that raises the bar every time you watch it and the rest of the cast that is hell bent on making you laugh but does opposite to your senses.
The film is replete with enforced comic moments that may tickle your funny bone at times but mostly makes it a struggle to watch.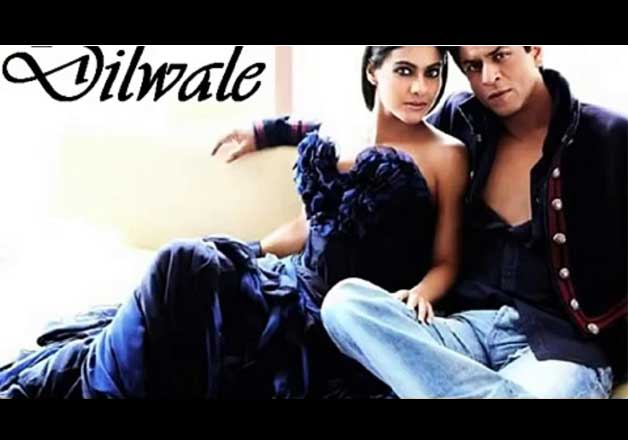 Dilwale is a trademark Rohit Shetty style of comedy plus SRK-Kajol's romantic aura. The rest is Shetty's usual coterie with Mukesh Tiwari, Sanjay Mishra, Jhonny Lever. Film has loads of action, unfunny one liners, and car crash scenes.
The film gets weaker after interval and the climax will be the last thing that you will want in this film.
Dilwale may disappoint you but Shah Rukh Khan mesmerises with his usual charm and witty dialogues. Kajol looks stunning in her comeback film. She gives a very balanced performanace and with SRK she literally owns the screen.Varun Dhawan's performance is a big letdown, his comic timing leaves a lot to be desired. Jhonny Lever is a liability in the film, his south Indian act was an absolute bore. May be his kind comedy has become a thing of the past. Sanjay Mishra was good but he has become repetitive.
Rohit Shetty's film has very rarely got rave review from film critics but they always manage to do well at box office. So if you want to watch Dilwale just leave  your brains at home.
Watch the trailer here