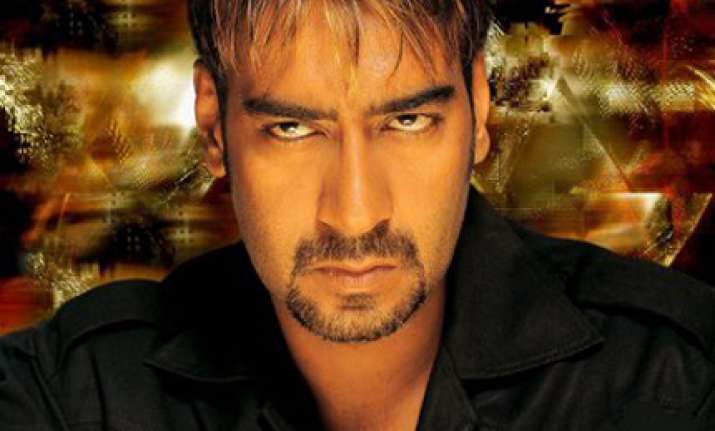 New Delhi, Feb 5 :  Ajay Devgn feels that his
dislike for a coterie around him has kept him in good stead in
Bollywood.
Devgn had three hits to his credit last year and
opened 2011 successfully with Madhur Bhandarkar's rom-com 'Dil
Toh Bachcha Hai Ji' but the national-award-winning actor says
he has been careful about picking up people around him.
"I have never had a coterie around me whether at the
beginning of my career or today," Devgn told PTI.
"I may have seen highs as well as lows but never ever
have I given myself in the hands of those who may take unfair
advantage of me," says Devgn.
The actor says he did not think twice before agreeing
to play a 40-year-old guy, who falls for his 20 something
junior at the workplace.
Devgn and Emraan Hashmi reunited for the buddy comedy
again in 'Dil Toh...' after 'Once Upon A Time In Mumbaai'
where they were pitted against each other.
"When Madhur came to me with 'Dil Toh Bachcha Hai Ji',
I and Kumar Mangat (producer) sat down with him and started
discussing the other co-actors. It was Madhur who came up with
the idea of roping in Emraan and I was convinced too."
Devgn, who became father to a baby boy last year, has
finally decided to go a little slow in picking up films and
has dropped out of Prakash Jha's 'Aarakshan' and Rajkumar
Santoshi's 'Power'.
He and actress wife Kajol already have a seven
year-old daughter, Nysa.
The actor is planning to begin shooting 'Singham'
remake followed by 'Bol Bachchan' but there has not been much
movement on his film 'Tezz (earlier titled 'Bullet Train'),
which went on floors last year.
Devgn says the delay was caused because they wanted to
have a more experienced producer on board.
"This is an expensive film and is required to be shot
in a very lavish manner. It involves a lot of action with
extensive schedule in overseas as well. In such a scenario, it
is better to have someone who comes with the right expertise
to handle such a mammoth project. There was some time that
went into this deliberation and eventually Ratan Jain took
over the film."
The actor is hopeful that 'Tezz' would begin and wrap
up soon. PTI