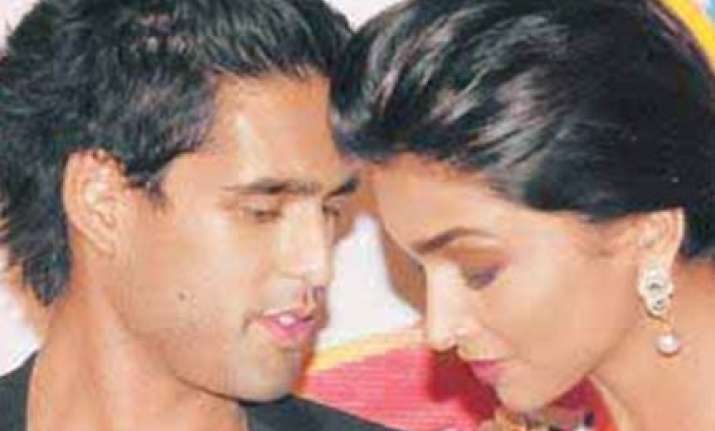 Real love could be the reason why Deepika Padukone chose to ignore her own film pre-screeing and spend time with Siddharth Mallya, say media reports.
Filmmaker Ashutosh Gowariker had hosted a special pre-screening of his film Khelein Hum Jee Jaan Se , for the film's cast and crew.
The film, starring Abhishek Bachchan as revolutionary Surjya Sen and Deepika as Sen's trusted aide Kalpana Dutta, has already garnered curiosity over the lead pair's authentic look and body language, as seen in the promos.
Deepika was expected to attend but the sultry actress chose to stay away from the screening. Reports suggest she was busy spending time with Siddharth Mallya, her current heartthrob, who happened to be in Mumbai around the same time as the screening.
" Deepika is very busy with back- to- back assignments these days. She hardly gets time to socialise with friends and family.
"That could be a reason she chose to skip the screening and stay with Siddharth. After all, there will be many other screenings of the film over the next few weeks, and she can catch any of these shows," a unit source, not wishing to be named, said.
The screening was held specially for the cast, among others, was the film's hero Abhishek Bachchan. Of course, that meant wife Aishwarya was there too, as she usually is at most Abhishek events, to boost prospects and add a bit of hype.
At the exclusive screening were director Gowariker, writerlyricist Javed Akhtar, designer Neeta Lulla and ace cinematographer Kiran Deohans.
Khelein Hum Jee Jaan Se accounts the real-life story of Surjya Sen, popularly known as Masterda , who led the historic Chittagong anti-British uprising in the 1930s. Sen was arrested and hanged in 1934.