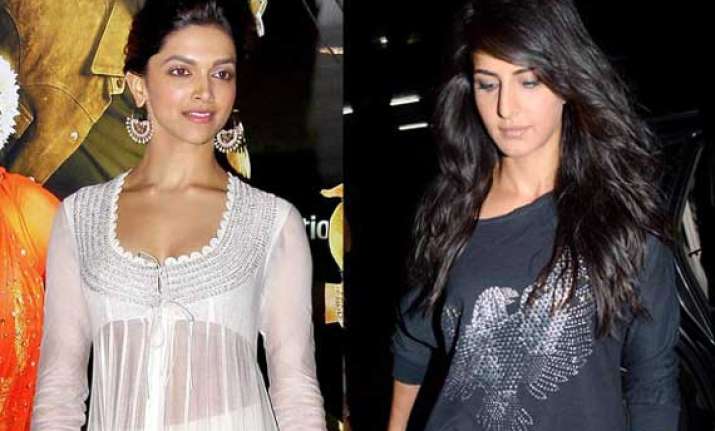 New delhi, Aug 10: While Katrina Kaif lashed out at media for invading her privacy, actress Deepika Padukone blames Kaif herself for the buzz created out her secret vacation.
Deepika blamed Kat for her Ibiza vacation pictures being made public and even recommended her not to pointy out media for that.
Deepika Padukone in an interview to news agency PTI told that, "It has never happened with me. I believe if you are a celebrity or public figure... these things are bound to happen. And I don't think you can accuse anybody of anything. If I am a public figure and if someone has captured me then I feel I should have been a little careful".