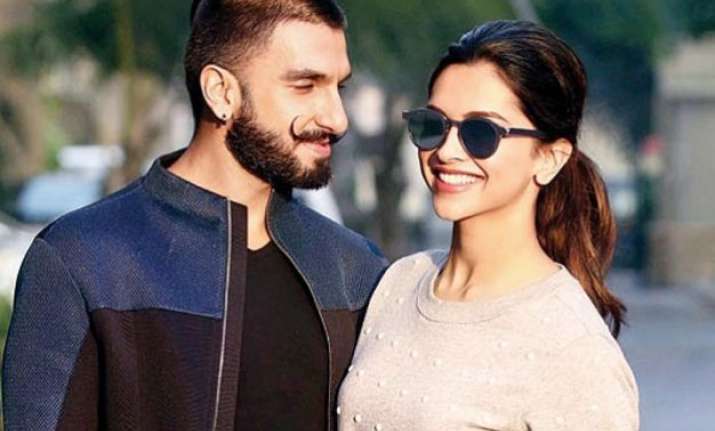 New Delhi: Actor Ranveer Singh keeps doing things for lady love actress Deepika Padukone which makes every girl wish their boyfriend could learn something from him. For his 'Mastani', Bollywood's 'Bajirao' wears his heart on the sleeves. He rarely shies away from expressing his love for her; a trait which has enabled him score high marks in everyone's eyes.
From roaming behind Deepika with a rose in hand to singing praises for her, Ranveer is the best boyfriend ever. Just when we think he cannot surpass his set benchmarks, Ranveer proves us wrong.
Last night, at the Zee Cine awards Deepika won the Best actress award for 'Piku' and Ranveer the best actor one for 'Bajirao Mastani'. Since Deepika is off to Toronto to film for her big Hollywood debut, 'xXx: The Return of Xander Cage', she couldn't attend the function. However, Ranveer ensured she thanked her fans by face-timing with her. This way, DP got the chance to express her gratitude, courtesy her bae Ranveer.