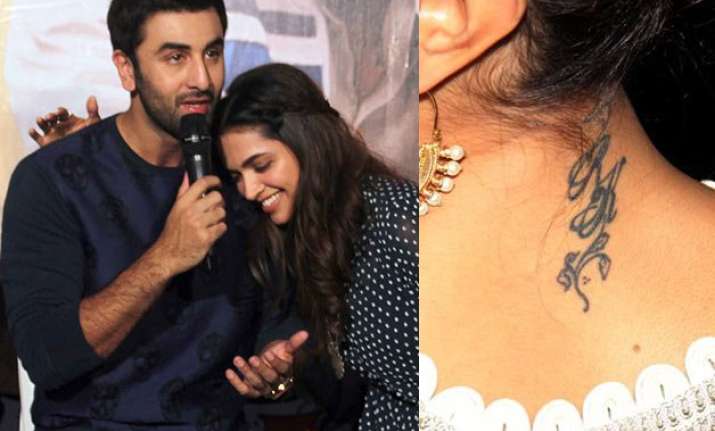 New Delhi: Actress Deepika Padukone who was once in love with Ranbir Kapoor will be seen romancing him in the upcoming movie 'Tamasha'. The two will be seen sparking fires on the silver screen after two years since their last outing, 'Yeh Jawani Hai Deewani' in the year 2013.
When the two were dating, Deepika had got her neck inked with RK; the initials of Ranbir Kapoor. Even after they parted ways, Deepika did not get it removed. It had become a hot topic in the tinsel town, so much so, that her Godfather in the industry Shah Rukh Khan made fun of it at Filmfare awards once. SRK had taken a jibe at Ranbir saying, that Deeps should get 'S' written before RK which will testify how much she adores him.
However, it seems, journalists have not been able to forget the tattoo which bound Ranbir and Deepika together. At a recent interview, one media personnel asked Deepika about the 'RK' tattoo.
To this, the actress had a prefect response. "Why? Does the nation want to know?" As Deepika quoted the famous jargon of renowned journalist she proved that she certainly has the wit to handle the media in their own terminology.
Now that Deepika has made it clear that she doesn't want to talk about her past with Ranbir, let's see how will he like it? We will keep you updated.