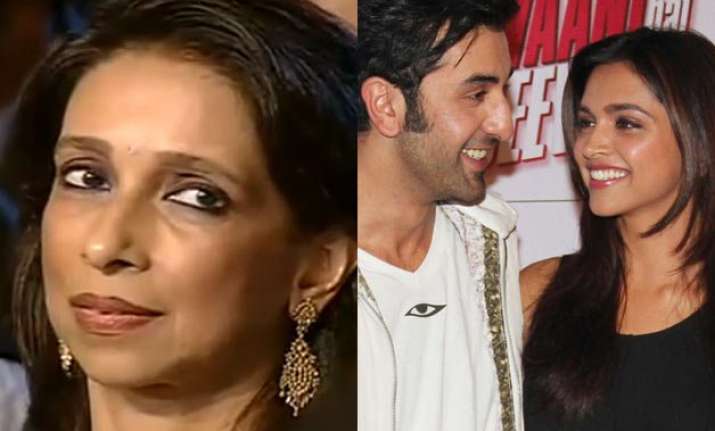 New Delhi: Actress Deepika Padukone is using her stardom to teach people about mental illness. Maharashtra Chief Minister Devendra Fadnavis launched her NGO, Live Love Laugh yesterday on October 11, on World Mental Health Day.
Deepika, who is a favourite actress of the masses, shocked everyone when she revealed that she was batting with depression. The actresss also admitted that due to her illiteracy about the matter, she ignored it initially. After her life's days weren't changing for the better she consulted a psychiatrist.
At the launch, she opened up that her friends and family helped during her difficult days.
Deepika's mother Ujjala Padukone said, "I detected the symptoms in Deepika and I thought it may be due to some boyfriend issue. But then I knew the depression is due to mental and physical stress and we realized that we should take help from a psychiatrist."
Does this mean Ujjala is blaming Deepika Padukone's ex-boyfriend Ranbir Kapoor for what she went through?
Well, maybe not. Deepika had revealed that the pressure to remain a hit actress struck her. At the event she said, "We need to stigmatize mental illness and spread awareness about mental health. I know in the current scenario we lead stressful lives but you have to keep reminding yourself that it is important to live, love and laugh. After all that is what life is all about."
She also emphasised on the fact that people who are suffering from mental illness should understand that they can fight it. "Most importantly for people like me who have had an experience with anxiety and depression, I think it is important to know that there is hope."
Mental illness is not known to many and we hope that Deepika's initiative of educating masses about it does not go in vain.