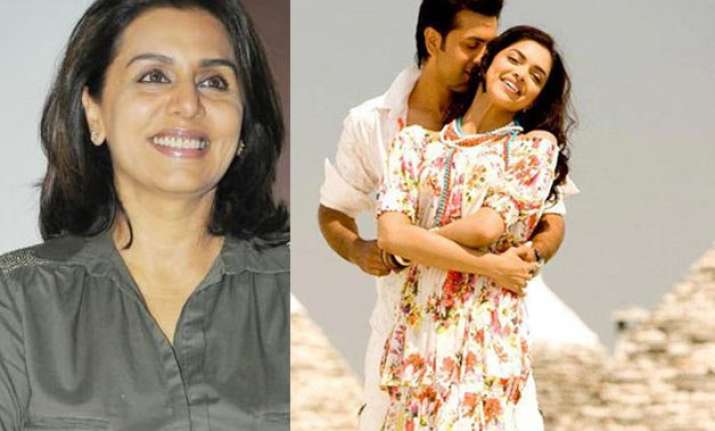 New Delhi: Actor Ranbir Kapoor's mother, veteran actress Neetu Singh, has accepted that she likes actress Deepika Padukone opposite him.
There was a time in Bollywood when Ranbir and Deepika's love story was the most sought after one. People spoke about them, tabloids wrote about them and their chemistry astounded everyone. When things did not go well between them, Ranbir and Deepika parted ways.
Ever since their break up, fans of the couple love seeing them on screen. After delivering a hit movie 'Yeh Jawaani Hai Deewani' in the year 2013 following their break up, Ranbir and Deepika will be seen together in Imitiaz Ali's 'Tamasha'.
Their chemistry in the trailer, and at the launch event, garnered a lot of attention. Seems Neetu Singh is also a fan of the team. She said, "I loved the Tamasha trailer and am looking forward to its release. It looks like a very beautiful, sensitive love story woven by Imtiaz (Ali) and the chemistry between Ranbir and Deepika is amazing. They look simply electrifiying when they come together on screen! Deepika has evolved into an amazing actress."
When she was asked if she is in touch with Deepika, she replied in the negative, saying that she isn't in touch with Ranbir's friends. She was further asked which pair she likes better, Ranbir-Deepika or Ranbir-Katrina. Her reply was, "I think Rishi and Neetu are the best all-time ever pair on screen!"
Well, going by Neetu Singh's comments, it won't take a genius to figure out that she is not a fan of Ranbir and Kat's relationship. Ironically, Neetu did not approve of Deepika too as Ranbir's girlfriend. Maybe, Neetu is just behaving as a protective mother who does not like the idea of her son dating girls. Or, maybe, Ranbir's girlfriends are not that pleasant to his mother.