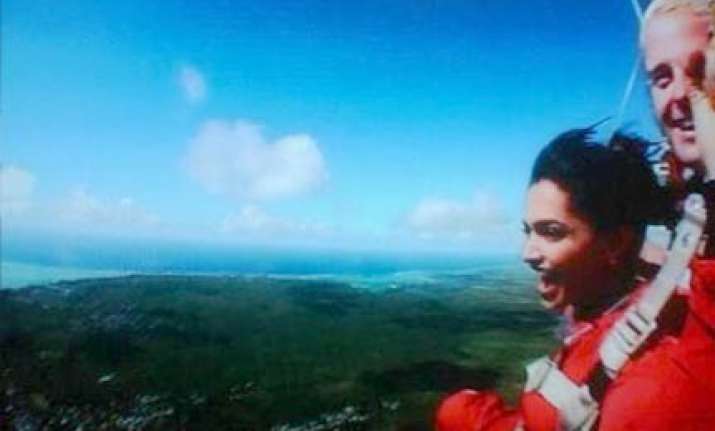 Bollywood star Deepika Padukone was 'numb and speechless' after her first sky-dive in Mauritius.
The Bollywood actor has been indulging her adventurous streak lately, first by learning scuba diving and now by jumping off a plane for a free falling experience, says a media report.
The plane flew to the height of 10,000 feet and from there Deepika and her sky-diving instructor jumped together to feel the absence of gravity.
"OMG (Oh My God)!!!! I'm numb! speechless! WHAT AN EXPERIENCE!!!! feeling FEARLESS now!!bring it on... :-) WOW!!!ok I got to stop this.." she tweeted after the skydive.
Deepika also posted on Twitter the images of her free falling experience. Here, we bring you those images. Sit tight and share Deepika's jubilation.