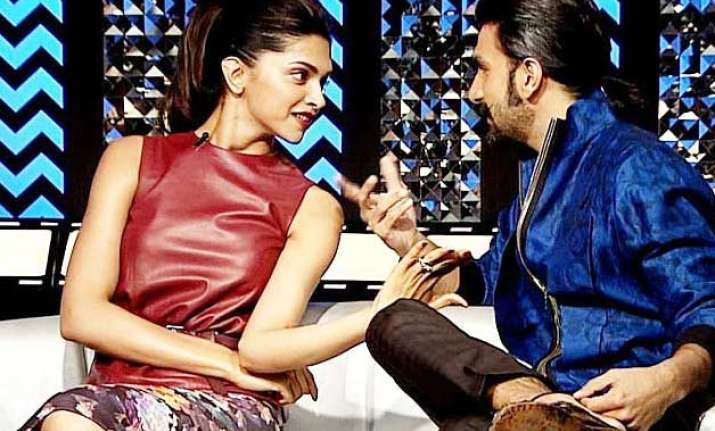 Mumbai: What's common between Ranbir Kapoor and Ranveer Singh? Not only Deepika but also the fact that their lady loves are not planning to settle down anytime soon!
Recently it was Ranbir Kapoor who spoke his mind and wished publicly to get married in 2016, later his lady Katrina Kaif squashed the reports of marriage.
Now Bajirao aka Ranveer Singh seems to be in a same situation. His 'dream girl' Deepika Padukone has announced that she doesn't want to rush into marriage.
"I don't know about settling down. Your career is one thing but, settling down with one person for the rest of your life... that's a completely different feeling, thought and idea. I don't think I'm ready for that," Deepika told IANS.
"It's not something that I want to rush in to. It happens once in your lifetime and when you do it you want to do it in a right way and with the right person. It's extremely sacred and I don't want to rush into it," added the 29-year-old.
Deepika, currently enjoying the success of her latest film 'Piku', is tied up with 'Bajirao Mastani', which also stars Ranveer.
The only saving grace for Ranveer was that he didn't speak his mind aloud!

With inputs from IANS