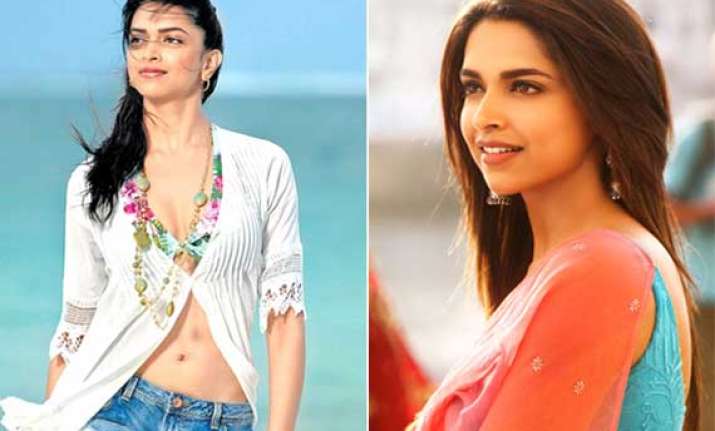 New Delhi, Aug 11: Deepika Padukone must be riding high on the success of her flicks this year which have entered the 100 cr club and must be celebrating with the kind of response her latest release 'Chennai Express' is getting.
Speculation are rife that the flick has all the ingredients to hit double ton. Well we are keeping an eye on it. But what is rather interesting is Deepika's hitting a hat-trick at Box-Office with Rs. 100 cr collection of all her flicks this year.
Starring with Abbas-Mustan's 'Race 2', Deepika glamourised in her role alongside the entire star cast and the flick grossed Rs.100 cr within two weeks of its release.
Ayan Mukerji's 'Yeh jawaani hai deewani' took even lesser time to hit the ton. The sweet Naina's chemistry with bunny was loved all over and the flick minted Rs. 100 crore within first week of it release.
Her latest release 'Chennai Express' has garnered 33.12 crore on its first day, already shattering the Box –Office record and seems like the flick would hit jack pot by Sunday itself.
The actress also has Sanjay Leela Bhansali's 'Ram Leela' to hit later this year and if we look at her flicks' turnover record it won't be surprising if she proves lucky again.
Although among actresses, it's a tie between Asin, Kareena Kapoor and Sonakshi Sinha whose 4-4 flicks each have made it to 100cr. club. But none of these actresses hit the hat-trick in single year. But Deepika Padukone is about to.