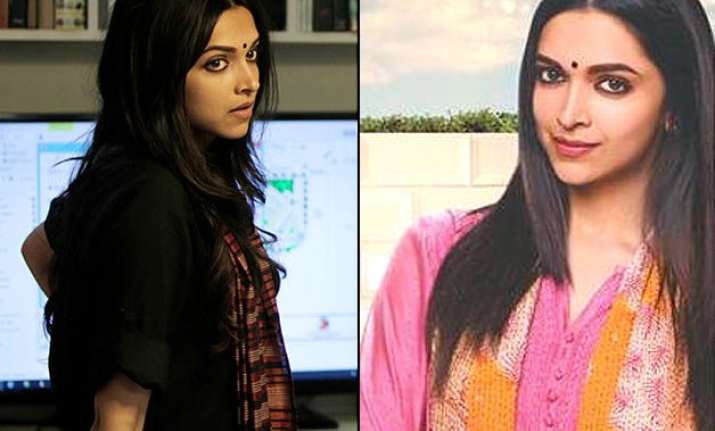 Piku: Deepika is holding medicines, Irrfan a SUV - what's happening?
New Delhi:
Deepika Padukone
and Amitabh Bachchan starrer 'Piku' is out with its two posters. And while both the posters try to speak a lot about the film, they create a mystery too.
Directed by Shoojit Sarcar, 'Piku' is a family drama but what has accentuated through the posters is an interesting mystery built with the expressions of the three stars.
While Deepika plays the title character and serves as a daughter to megastar Amitabh Bachchan, it is their expression in the two posters that intrigues you to know more about the film.
In the first poster, the actress can be seen dressed up in a fusion Desi avatar holding a tray of medicines and fruits whereas BigB is sitting on a trunk. Irrfan Khan, who also plays a vital role in the film, is shockingly lifting a SUV in the poster.
In the second poster, Irrfan can be seen making sure that senior Bachchan doesn't fall from the chair on which he is balancing himself as Deepika is shown giving 'what-to-do' expressions.
Both the posters of this upcoming Bollywood flick define a perplexed array of emotions as the stars can be seen wandering in their own world. While Mr Bachchan seems all time cutely helpless, Irrfan's expressions suggest 'where am I, what am I doing and why am I doing this' feeling.
Focusing on Deepika would make you observe that it is her who is trying to handle everything with her best efforts, still struggling to deal with the circumstances.
Another thing that would strike you with the 'Piku' posters is the tagline that says "Motion se hi emotion."