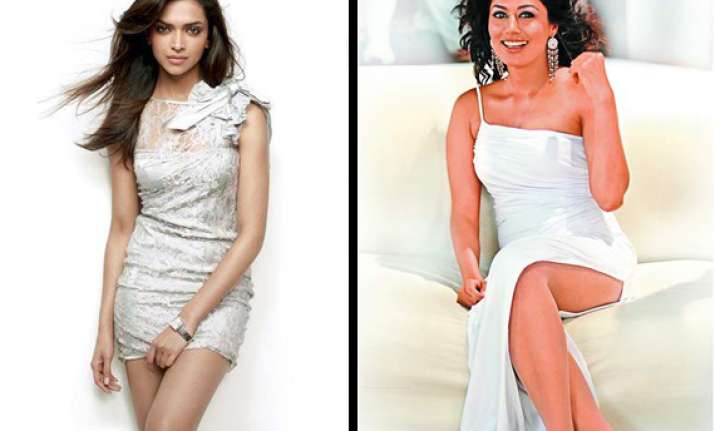 Mumbai, Oct 26: Bollywood actors Deepika Padukone and Chitrangada Singh fought over the same hot, pink dress while shooting for Desi Boyz, says a media report.

The two  are apparently doing everything they can to look better than the other in their film Desi Boyz.

Interestingly, it was a hot pink dress that led to a fight between the two. Apparently designer Ayesha Dasgupta had created a hot pink outfit for the film, which caught the eye of both the leading ladies.

Adds a source, "The minute Deepika and Chitrangada saw the dress they both wanted to wear it in the film. This put the designer and the production guys in a tight spot, because the girls just refused to budge. In fact, they started discussing why the dress would suit them better."

Confirms Ayesha, "It was quite a complement for me actually. We made some outfits for the film. I had no idea both the girls would like the dress so much that it would become such a huge issue."

However, there was no way the same dress could be repeated in the film, so eventually director Rohit Dhawan had to intervene.

The source adds, "Rohit spoke to both of them and somehow convinced them to stop arguing." However, the designer refuses to reveal who eventually wore the dress.