Follow us on New Delhi: Filmmakers like Anurag Kashyap and Tigmanshu Dhulia who make realistic films with a rustic touch and gritty dialogues need to rework their strategy now. As the latest directions by Censor Board would make it quite difficult for these directors, whose films have a plenty of cuss words.
India filmmakers who were already adhering to Indian Censor Board's rules to get their films cleared would have to do more to make their films reach their audience. After the recent controversy leading resignations from the Censor Board chairperson Leela Samson and other panelists, the newly appointed panel has been quite choosy about clearing the content.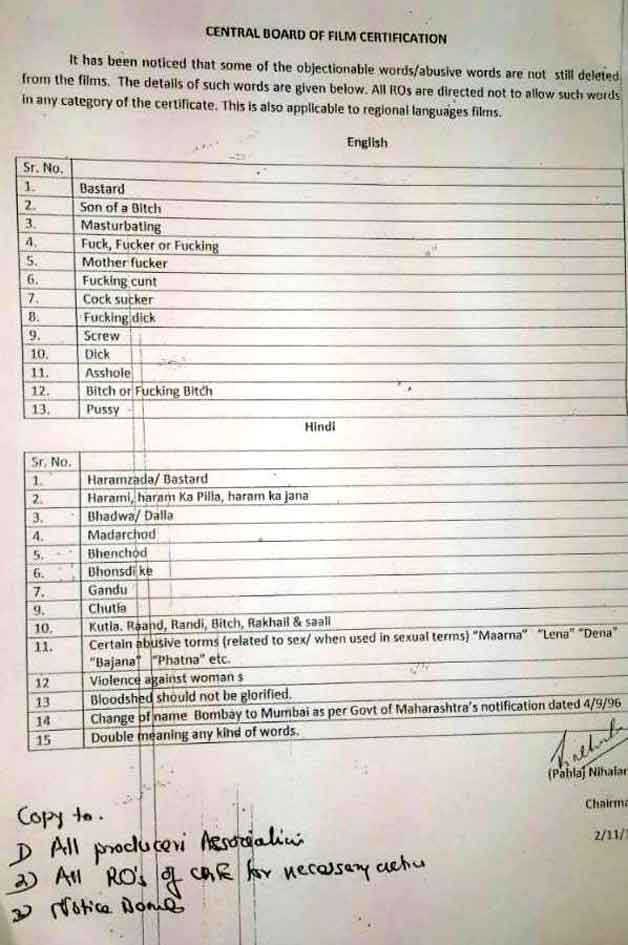 Recently the Censor Board muted the word 'Bombay' from musician Mihir Joshi's piece titled 'Sorry' from the last year's released album 'Mumbai Blues'. As calling Mumbai by its old name 'Bombay', has been listed as an offense.
And now the panel has come up with a list of words and phrases that can't be used in the showbiz content.
With such a list by the censor board, we wonder how filmmakers deliver films.