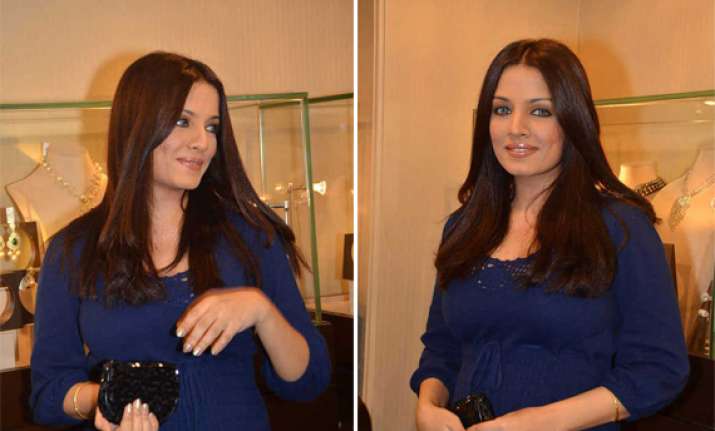 Mumbai, Nov 14: Actress Celina Jaitley, who had recently announced her pregnancy, has said that she is expecting twins in April next year.

"Happy children's day tweeple...today is not only my dad's birthday too but I can actually celebrate day for the two in my tummy too lol (sic)," Celina posted on twitter.  The 29-year-old actress posted a picture of her photo shoot for 'Jashn'.

"My first shoot with the twins in my tummy lol…(Forgot to mention it's MUSHRIF MALL ABU DHABI)(sic)," she said.

Tweeting to filmmaker Pritish Nandy, the gorgeous actress said, "thank you my lord hugs and more muahs...From the twins too (sic)."

On October 18, Celina had announced on twitter of her pregnancy.

"Dear friends Peter and myself seek ur blessings on this new journey which we now begin. We are exhilarated and very happy with the news. As for myself its a fabulous new aspect to embracing my womanhood. I feel complete!!," she had tweeted.

Celina married Dubai-based hotelier Peter Haag on July 23 at a thousand year old monastery in Austria. Three months back the actress took to her Twitter account to announce the news of becoming a mother.