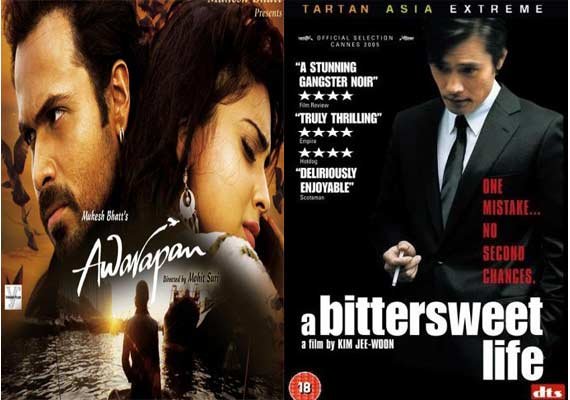 We have heavily copied flicks from Hollywood and that is a well known fact!
But it seems, even Hollywood is running out of creativity and with their lack of originality, Bollywood is turning its way to 'Far East'.
In the last decade a new wave of 'Korean films' have created a flutter in the world  of cinema, and they can be touted as best filmmakers of psychological thrillers; when it comes to violence they are more graphic yet artful and with minimal use of guns.
They keep on experimenting with weapons, which asks for close combat and bringing in more physical and visceral effect in the viewers psyche.
Now here we will look at how Bollywood has shamelessly copied these Korean plots...
Murder 2 vs Chaser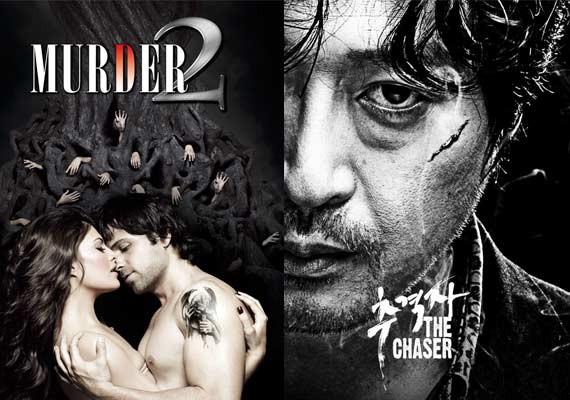 Movies have similar plots; call girls go missing, the murderers are impotent and they kill their victims brutally. Though 'Murder 2' is not as bad as other Hindi remakes but it is nowhere near the original film.
Awaarapan vs. A Bittersweet Life
Again a Bhatt camp movie, we are talking about, there's Emraan Hashmi who works for an 'underworld don' played by Asuhtosh Rana.
In the Indian version you would see Hashmi's past has been shown unlike the Korean version. In both the movies, the protagonist vows to save the mistress of his boss from the latter, resulting in bloodshed.
Ugly Pagli vs. My Sassy girl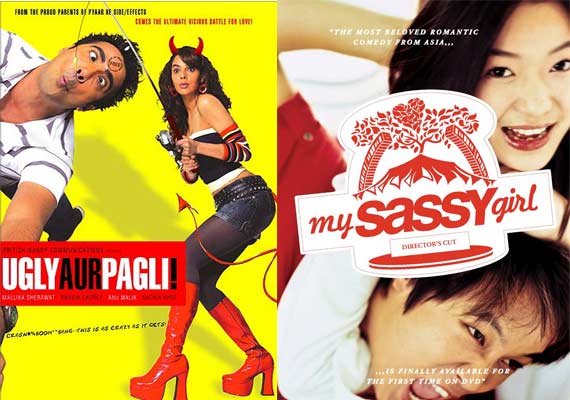 A pathetic remake of 'My Sassy Girl', the movie is a lesson in itself of how you take a beautiful movie and annihilate it frame by frame.
Mallika Sherawat and otherwise funny Ranvir Shorey made for an abysmal pair and it was no match to the original film.
Zinda vs. Oldboy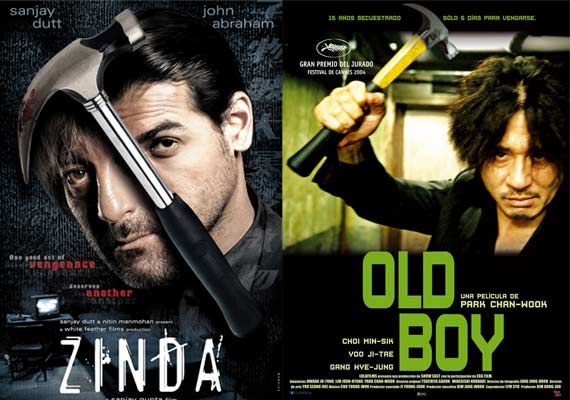 A man is kept in seclusion for 15 years and then is set free; next he has only one thing in his mind - to find the guy responsible for his confinement.
Zinda is an unofficial remake with the not-so-needed Bollywood flavour put into classic 'Oldboy'; a movie that changed the way, world looked at Korean Cinema.
Ek Tha Villain vs.I Saw The Devil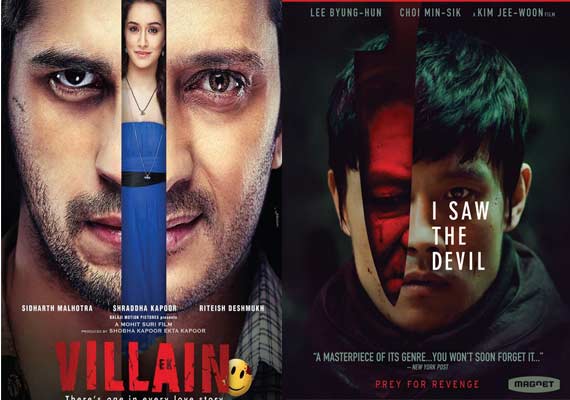 The striking similarity would leave you stunned. In both the movies the protagonist's lady love is killed followed by the endless chase. Both movies had the antagonist on a murder spree and were unaware why they are being chased. Don't believe us watch it yourself!