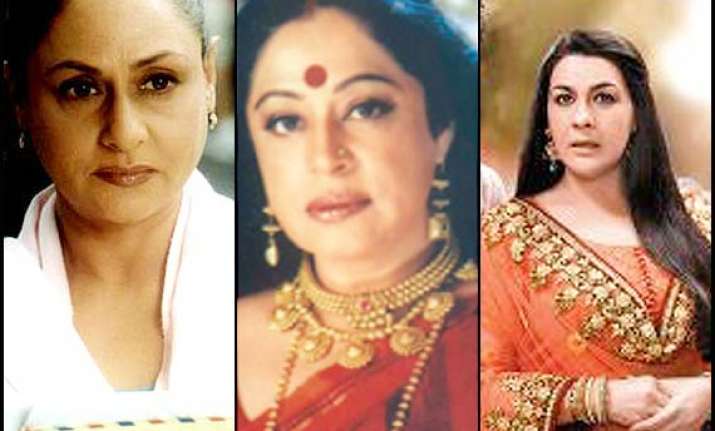 From maa to mom and then floundering towards obscurity. What happened?
Where has the Bollywood screen mother gone? The lady who served, 'gaajar ka halwa' and piping-hot puris at short notice, the perfect, all-sacrificing devi has been bypassed by screenwriters recently.
They say cinema is a reflection of the times and times are definitely changing. Materialism has taken root and the mother-son relationship has begun to lose its cinematic omnipotence. Now the mother's portrayal in Bollywood movies has been changed. They have become more practical and sensible not just an emotional creature who cries in every scene.
From Amrita Singh to Kirron Kher, on-screen mothers have dared to break the conventional mould. 
Here's a list of films which presented moms in an unconventional way: