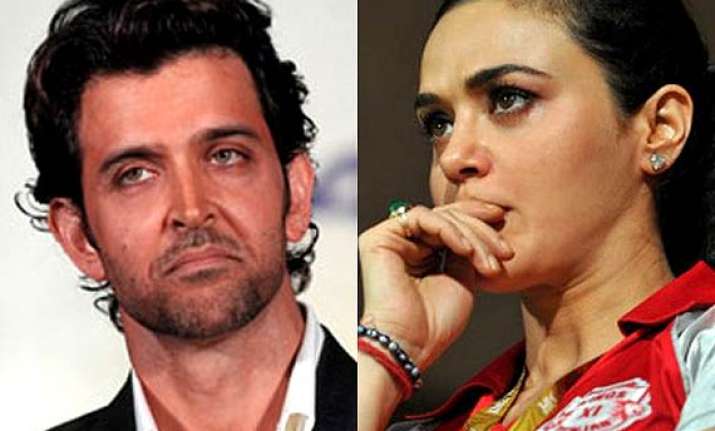 New Delhi: No matter how good or bad films have performed on the box office in the starting six months, the first half of 2014 wasn't good enough for our Bollywood celebrities.
From Preity Zinta to Hrithik Roshan, many of the Bollywood celebrities faced court and legal troubles during this phase of the year.
The starting six months of 2014 witnessed some high profile divorce to some controversial rape and molestation charges.
Have a look at some of the top legal cases of Bollywood celebrities this year.
Preity Zinta
- The actress recently accused ex-beau Ness Wadia of assaulting her during a match at the Wankhede stadium in Mumbai. The bubbly actress, who is known to speak her mind, was in the news for being the only witness to not retract in court her earlier statements against the mafia during the 2003 Bharat Shah case.
Recently, the actress filed a complaint against businessman and former boyfriend Ness Wadia, alleging that he had molested, harassed and threatened her.
Current status: The Preity Zinta-Ness Wadia case is currently in court, grabbing all the eyeballs.
Subhash Kapoor
- He has been accused of molestation and rape by aspiring actress Geetika Tyagi. Director of the Arshad Warsi- starrer Jolly LLB, Kapoor has molestation charges against him.
 Tyagi had also uploaded a video that showed her slapping Kapoor. In the video, she is confronting the Jolly LLB director and accusing him of forcing himself on her and dragging her at a party held over a year ago.
Current status: The director was said to have been arrested. But he apparently paid a sum of Rs 10,000 and got bail.
Salman Khan
- Salman Khan has been accused of culpable homicide in a hit-and-run case and is also accused of killing two blackbucks and chinkaras.
 It is perhaps not wrong to call him controversy's child. His car rammed onto a pavement in Mumbai killing a pavement dweller in 2002 and he was recently charged with culpable homicide, to which he pleaded not guilty.
In 2006, he was accused of killing the endangered chinkara.
Current status: While the hit-and-run case is currently being heard in court, he was sentenced to one year in prison for hunting a chinkara in 2006. The sentence was stayed by a higher court, after which he was handed a five-year jail term and remanded to Jodhpur jail.
He was later granted bail. In 2012, the Rajasthan High Court finalised charges against him and his other colleagues in the endangered black buck killing case, paving the way for start of the trial.