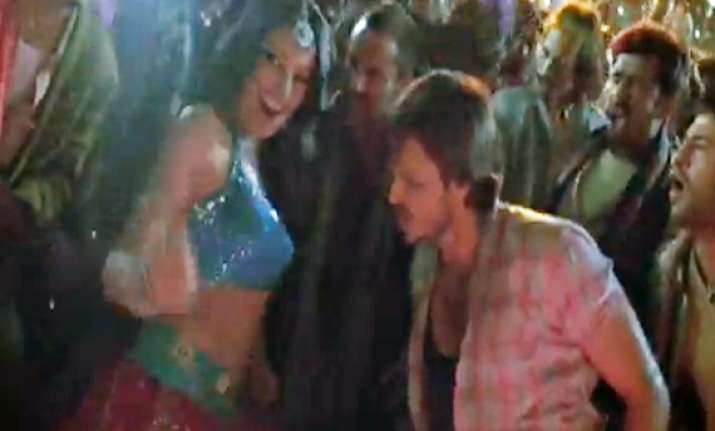 Bollywood hottie Bipasha  Basu has  flatly refused to do an item song with Vivek Oberoi in his film Zilla Gaziabad.
 
According to a media report, the Beedi Jalaile girl  is in no mood to recreate the moves, especially with her Omkara co-star Vivek Oberoi.

The report quoted a source: "Bipasha was approached to do an item number with Vivek and Sanjay Dutt in Zilla Ghaziabad, but she refused. Vivek was wondering what happened, but did not bother to investigate further. 

"However, this decision seems to have cost her. Bips was in the running to play the lead role opposite the actor in his next."

Adds the source, "Vivek thought, if she doesn't even want to be seen opposite him in an item number, how is she ever going to be able to work with him on an entire film. Hence the producers felt it would be better to let her go."

Both  Vivek and Bipasha  as newcomers had done the controversial New York Lotto TV commercial  and it was leaked on the internt last year. 

The ad featured Bips topless and her spokesperson had then  clarified that the old commercial was meant for the international market only.

Ever since that episode, the two have been pretty uncomfortable with each other, and that could be why she refused to dance with him.

The report said, Vivek's new film will now be called Kismet, Love, Paisa, Dilli (KLPD) and not Gyaarah Chalis Ki Last Metro.
 
They even claim that the film is not a sequel to Ek Chalis Ki Last Local, but a new story.

Confirms producer Amit Chandra, "The only similarity between the two films is that they are comical thrillers.
 
Our film has three elements - kismat, love and paisa coming together in one crazy fun night in Delhi, hence the title Kismat, Love, Paisa, Dilli was apt."