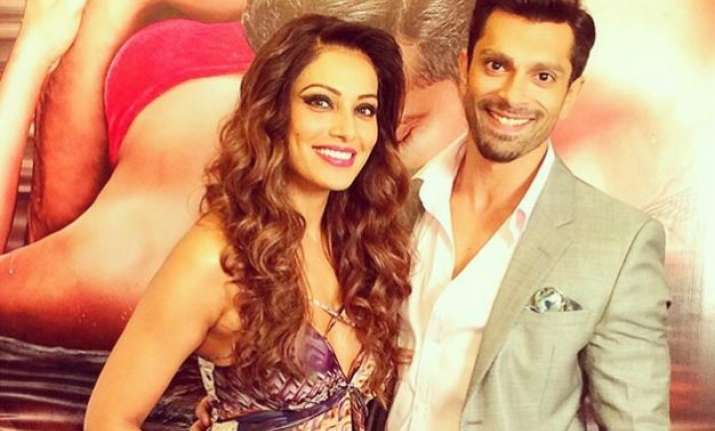 New Delhi: Bollywood actress Bipasha Basu's personal life is grabbing a lot of attention these days.
The diva is rumoured to be dating her 'Alone' co-star Karan Singh Grover for a while now and the couple seems to be much in love.
While everyone is eagerly waiting for Karan and Bipasha to officially announce their relationship, looks like the two have decided to take a little while before escalating their love affair to the next level.
However, recently, both Karan and Bipasha stunned everyone, after reports of their secret engagement broke out. The 'Jism' actress was captured wearing a prominent diamond sparkler on her ring finger.
Though, Bipasha Basu has quashed the rumours of her engagement. She took it to Twitter to clear the air and tweeted, "Wait for me to announce my wedding when I want to and if I want to. Please stop treating it frivolously".
Some images that have surfaced online feature Bipasha sitting on the back seat of a car, while Karan is seated in front, next to the driver. Looking casual, deglam and tired, Bipasha can be seen looking down, trying to avoid the papparazzi.
The "Jism" actress, who was earlier famously dating actor John Abraham, has urged fans and media persons to avoid speculating on her current relationship status.
"For years, I have dealt with this constant discussion. Please be patient. After all it's my life. Thank you all. Humble request to all those who love me," she said.
Commenting on the images that have sparked speculation of her engagement, Bipasha said: "And yes, I don't like getting clicked at 10 p.m. post a massage. Oily and dirty. Am sure all women will understand that. It's not rocket science."