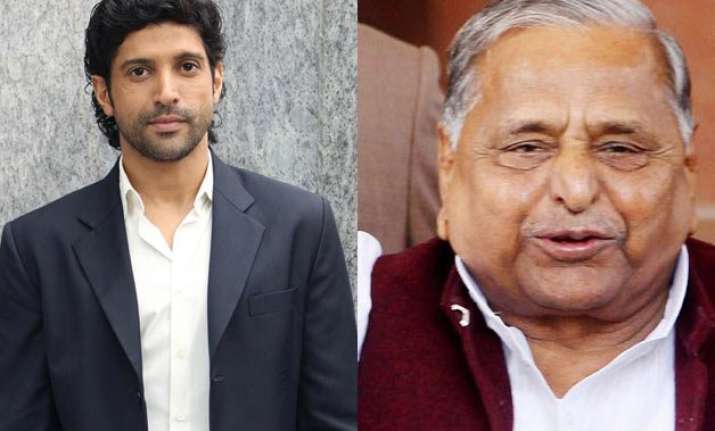 Soon, we will see the life story of politician Mulayam Singh Yadav on the silver screen. The muhurat, which refers to the first shot of a movie, was done today in Lucknow.
Rahul Bose, Rajpal Yadav and Farhan Akhtar are the choices the makers are considering to be the protagonist of the movie.
Not many movies around the life of politicians are made fearing they would make way for controversies. This movie titled, Netaji, makes it to this rare list. Rs 40 crores is the expected expenditure on the movie which will be made both in Hindi and English.
The producer of the movie, Sandeep Shukla said, "The movie will trace the journey of Mulayam Singh Yadav from his childhood to holding the Chief Minister's office for the first time."
Speaking on the occasion, director Vivek Dixit said, "We have three actors in mind. Before we finalise any one of them, we will have a screen test. The movie will be shot in Lucknow, Itawa and other parts of the country. Apart from Mulayam Singh Yadav the movie will also have actors playing the role of Ram Manohar Lohia, Jayaprakash Narayan, Chaudhary Charan Singh, former Prime Minister Chandra Shekar and other members of his family."
UP government's Public Works Department minister, Shivpal Yadav was also present at the muhurat and he said, "A movie on Mulayam Singh Ji's life will give inspiration to many as well as impart life lessons."
Since the movie will cover Mr. Yadav's journey from his childhood to the year 1989, when he first became the chief mister of the state, Mayawati and Amar Singh are not a part of the script.
Well, it promises to be an unconventional film which will let us know the hidden stories of UP's most powerful man!