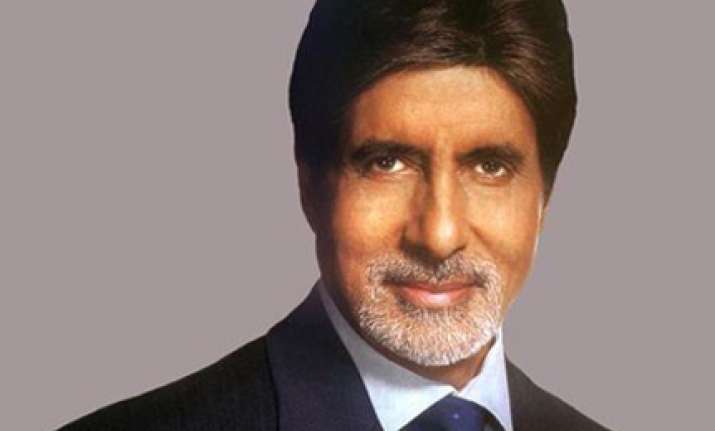 Incessant rain almost spoiled the launch of 'Bigg Boss 3', says superstar Amitabh Bachchan, who returns to the small screen as the "pop philosopher" on the show.
"It just got over and it almost did not! The launch of Bigg Boss got washed away twice in one day by the heavy and incessant rain over the hills here. Thunder, lightening .. so close, it was blinding," Bachchan wrote in his blog.
The Bollywood superstar said that initially it seemed impossible to work on the launch due to the heavy rain.
"The sets the electronics and all the preparations drenched and short circuited and the sound of the rain so vast and so loud that even within the closed environment it was impossible to work," the 66-year-old actor wrote.
"It is close to 700 that take care of every little production need. And they were marvellous ! Despite such heavy odds, they were just un-put-downable. Dried up the place, covered the sensitive areas, repaired the electronics and the show went on amongst screaming and cheering crowds."
The show, which begins tonight on Colors TV, will be high on glamour with participants like Shamita Shetty, yesteryear's beauty Poonam Dhillon and item girl Sherlyn Chopra.
 Filmmaker Kamal R Khan, Vindoo and comedian Raju Srivastav are also among the 13 housemates, whose names will be unveiled tonight.
Bachchan praised the courage of the housemates, saying,"I think it is most brave of all of them to have decided to get away from life for 84 days, leaving home and hearth in the care of others." PTI