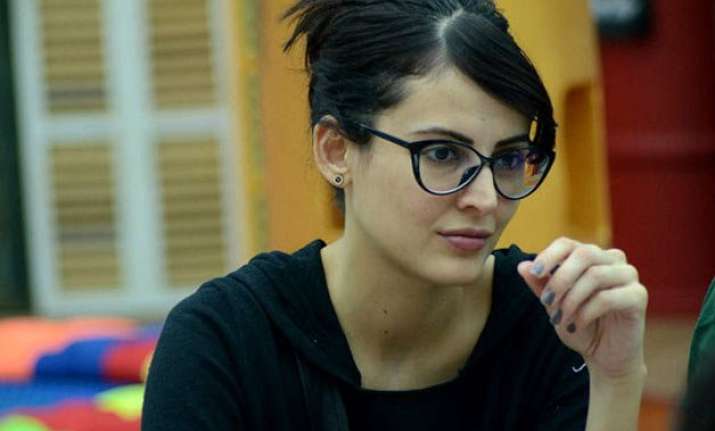 New Delhi: Reality show 'Bigg Boss 9' has finally come to an end with Prince Narula taking home the winner's trophy. But it seems that controversies regarding the show won't end so soon.
The show raised a lot of eyebrows throughout its journey with unusual tasks and not to forget the revelations and allegations made by the contestants post their exit from the show.
Remember when wild card entrant Puneet Vashishta had accused host Salman Khan for being biased on the show.
And now here comes another allegation for Bigg Boss 9.
Mandana Karimi, who became the second runner-up of BB9, has slammed the show makers for their unfair and unkind treatment towards her.
Shocked?
The Iranian beauty herself revealed that the BB9 makers deliberately kept her family and the gifts they sent away from her through out her journey in the show.
She also cleared the air about the show makers being biased towards her.
"They haven't been so kind to me. See inside the house what happens is, the clothes that your family sends, it comes whenever Bigg Boss decides. So sometimes you don't have clothes. And I am one of the people inside the house who has lived 15 weeks with 4-5 pair of my outfits. And the channel people weren't that nice to me. My family sent a lot of gifts during Diwali, Christmas. I didn't receive anything. It's when I got evicted and came out of the show, I realised yeh sab saaman kidhar tha?" And they were like sorry, it was the part of the game. So me feeling lonely wasn't like a strategy or anything. Bigg Boss people weren't being sweet to me. And if everyone's gone and said oh! Mandana is going to win the show because channel is supporting then I'm sorry, that's not true," Madana told a leading web portal.
She further added, "If you saw during Christmas there was a game which went on for two days. And apparently they didn't let my family come and visit me. Bigg Boss probably said some random time and when they said can we come this time, the channel said 'NO'. So please, it's not like the channel decides the winner, no way is it true".
Well, after these revelations made by Manadana, we wonder, what other contestants have to say on this.