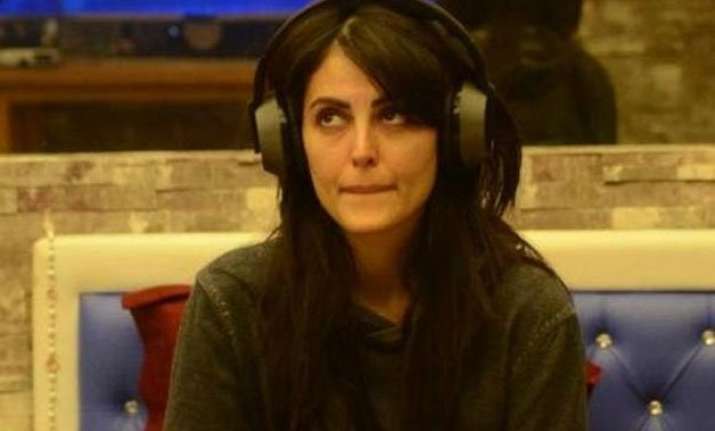 New Delhi: Iranian model Mandana Karimi is out of the race for the trophy of Bigg Boss 9. Sources have revealed that Mandana has been eliminated from the show, leaving the battle between Rishabh Sinha and Prince Narula.
We told you earlier this evening that Rochelle Maria Rao, with the least number of votes, was evicted.
Mandana, who entered the show with a sizzling dance number, was brought in to bring in the oomph factor to the show.
She did come a long way, but honestly, her winning the show was a shot in the dark.
We tell you three reasons why Mandana was never going to win Bigg Boss 9:
I-don't-care-attitude:
Throughout the season, Mandana was seen displaying a careless attitude. She was least interested in tasks and, it seemed, somewhere in her mind she knew that her fans will save her every time she gets nominated. 
Too much drama:
While Bigg Boss is known to be a show laden with high-end drama, on more than one occasion, Mandana seemed unbearable. She was an expert in creating a mountain out of a molehill, which annoyed viewers.
Not her true self:
All the contestants who got eliminated from the show had the same complaint and suggestion for Mandana - that she never showed her true colours. Mandana hid her real emotions somewhere deep in her heart and viewers never got to see it. All the audiences saw was her crying when things became unbearable for her. In fact, her arch enemy in the show Kishwar Merchant had said that outside the show, they might become best friends; only if Mandana revealed her true nature.