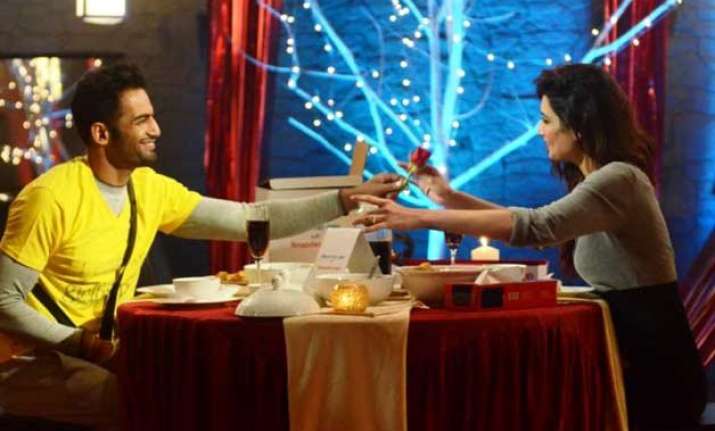 New Delhi: The episode started with the hangover of what happened in the last class of Farah Khan.
Sambhavna and Dimpy continued their cold war, while Upen, Karishma and Gautam were seen bonding over lunch in the kitchen.
Pritam was seen in good spirits as only a week was left to pack bags and get back home.
Ali was struggling to make his way in to different groups of the house. Most of them were against him due to his 'double dholki' attitude. However, Dimpy was seen spending most of her time with Ali post Rahul's exit.
As afternoon prevailed Bigg Boss asked the contestants to participate in the nominations procedure set up in the garden area.
Challengers had to nominate any two contenders each from the champion's team and vice versa. All housemates got 2 votes each and hence all were nominated.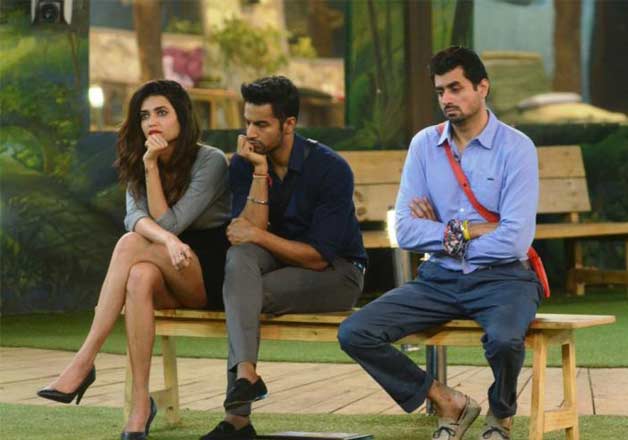 While the blame game moved on, Bigg Boss announced yet another task of the day. Housemates had to stand up on a given pedestal and speak their mind out on a mega phone one after the other.
ALSO READ: Bigg Boss Weekend Ka Halla Bol: Farah Khan takes Rahul out of the house! (see pics)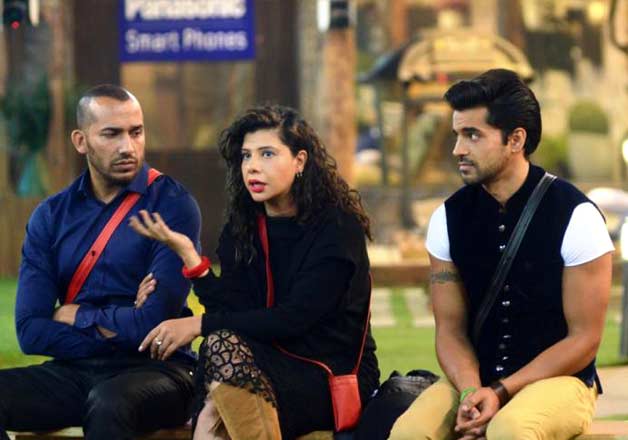 They had to talk about why the viewers should vote for them, how they think they are better than their fellow housemates and who according to them is not capable of winning the show. Arguments heated up as unpleasant memories were rehashed yet again.
ALSO READ: Bigg Boss 8 Halla Bol Day 16: Dimpy-Sambhavana's dirtiest fight ever, all champions turn into challengers
Upen who was the guest of the house does not participate in the task but got a chance to have his say as to whom he thought should and should not win the show and why.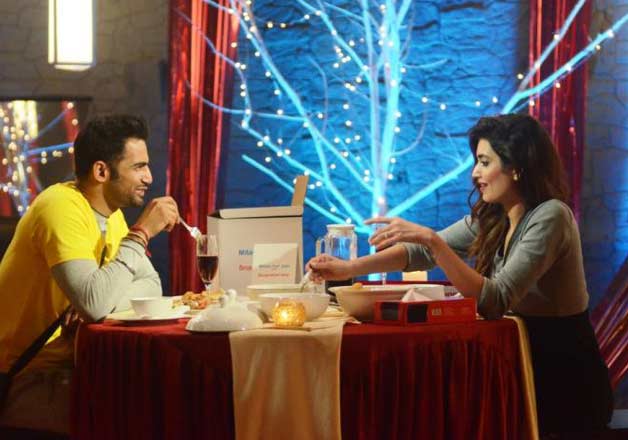 However, while there was a lot of drama and chaos on one end, the other end was blossoming with exceptional love and affection.
Karishma and Upen were privileged to have their very first date inside the Bigg Boss house. The two spent some quality time together with much fondness exchanging the gifts they ordered during the "Bharo Dil Ke Gap with the Snapdeal App".  Karishma had bought a t-shirt for Upen while he got a ring for her.
But the date ended on a teary note as Upen's time came to an end in the house and he bid adieu to Karishma, with a promise to meet in a week.
On the other hand, Dimpy was called by BB inside the store room to collect the gift ordered by Rahul for her during the 'Bharo Dil Ke Gap with the Snapdeal App' task.
She got teary-eyed seeing the gift along with a bouquet of roses sent to her by Rahul. She thanked Rahul on camera for the flowers and the saree and got into another somber mood.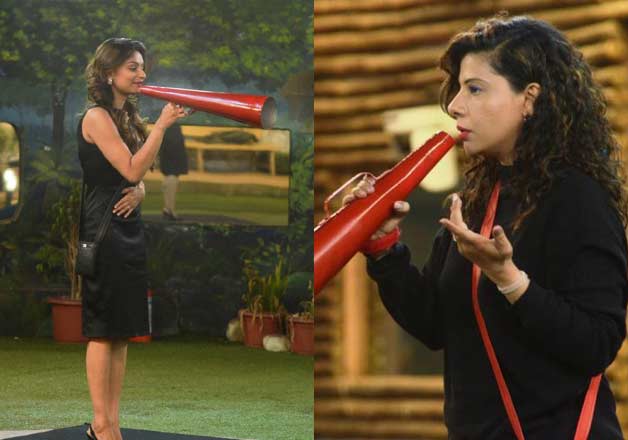 At night, when the lights are off, Sambhavna sits down for a late night chat about Upen. Karishma reveals how much Upen has stood up for her in the past.
However, when Sambhavna mentions a rumour floating about Karishma's intentions behind breaking up with her ex-boyfriend Rushabh, the latter immediately clarified that it was she who was trying to work out her relationship with him.
But due to his argumentative and possessive nature she decided to break up with him when Upen proposed to her.
Since it is last week of Bigg Boss a lot of drama and masala is expected.