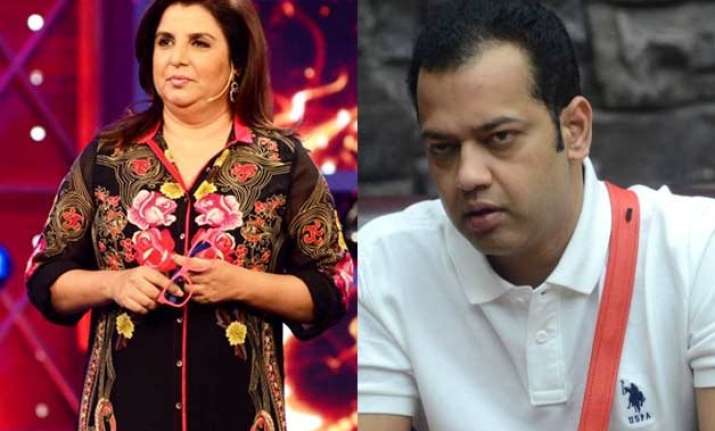 New Delhi: Housemates gave a filmy start to the episode and all enacted certain iconic characters of Bollywood. Rahul was Gabbar, Sambhavna was Basanti, Dimpy was 'Dhak- Dhak' girl Madhuri, Karishma was Mumtaz, Ali was Mogambo, Upen was SRK and Gautam was Salman Khan of Dabangg.
Farah then asked some questions, which were anonymously written by housemates themselves. Karishma and Upen were the hot topic.
Farah's first question went to Karishma and she asked her if she would continue to love Upen the way she does him inside the house and most importantly, would she marry him? Karishma replied that she will shower more love on Upen after she leaves BB house and will definitely marry him.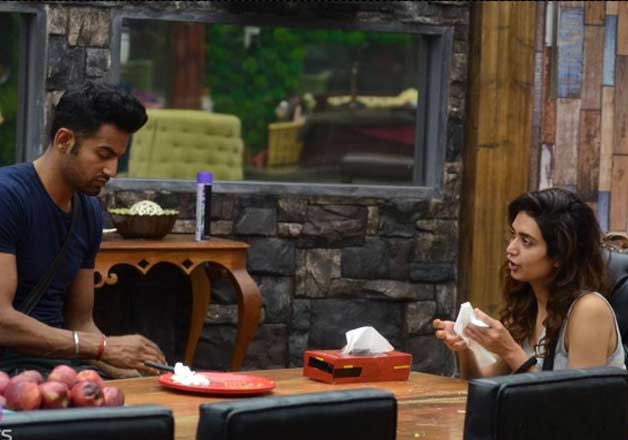 Next question came to Dimpy and she was asked if she does nonsense talk even in her normal life. And above all, if she is in a relationship outside the house as well?
Dimpy got defensive and said she has had emotional outbursts only once in her BB8 journey and whether she has 50 boyfriends outside the house is not anyone's business.
ALSO READ: Bigg Boss Weekend Ka Halla Bol: Ali misbehaves with Farah Khan, Sambhavana saved from eviction
Sambhavna was asked if she is 'badtameez' in real life too. She replied that her behaviour depends on how the other person is behaving with her.
And last but not the least, Dimpy was asked by Farah if she still has feelings for Rahul. Dimpy easily came to know that it was Rahul who has posed the question. She answered that she does have feelings for him and will always do.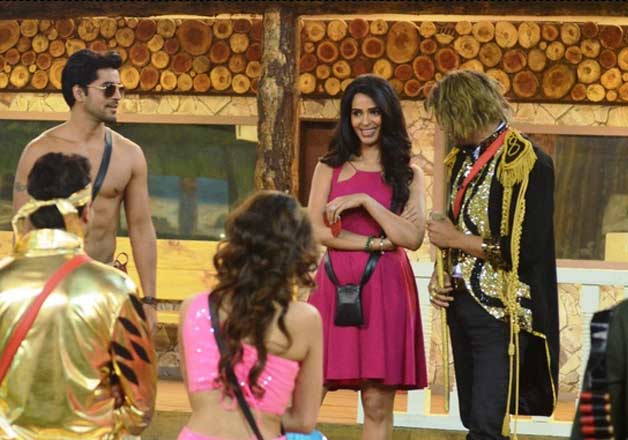 Mallika Sherawat visited the house to promote her upcoming movie 'The Dirty Politics'. Gautam left no stone unturned to impress her with his cham and oomph-licious 8-pack abs.
ALSO READ: Bigg Boss Halla Bol: Mallika Sherawat to promote 'Dirty Politics'
Mallika too looked all impressed. Mallika asked everyone to name one contestant they think is playing dirty politics in the house. This activity brought out the enmity between Pritam and Karishma
When Farah asked Mallika to share the name of the contestant who she would vote for, the latter said she would go for Gautam for his classy and clean personality.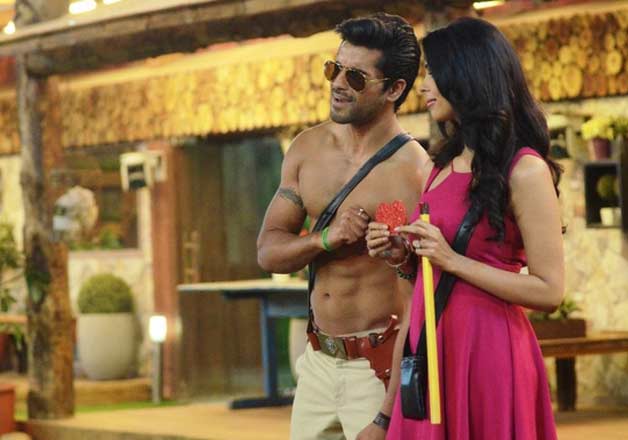 After Mallika left, Farah asked housemates to rank themselves from 1 to 7. Gautam was no.1, Pritam was on no.2, Karishma on no.3 and there was debate over who would be on no.4 and as Ali felt he deserved it and Dimpy felt she did. Eventually Ali was placed on no.5, Sambhavna on no.6 and Rahul on no.7.
Farah entered the house for the first time in this season. After playing guessing game with the nominees, she asked Dimpy how she would feel if Rahul leaves tonight. Dimpy said she would prefer seeing herself being evicted as Rahul being her closest acquaintance has been a support for her from the time he has entered the house.
However, Dimpy's wish does not get heard as Farah revealed and declared Rahul as evicted. Dimpy had a hard time digesting this news and Rahul consoled her to stay strong as it's the last week of the game.
Rahul assured her that he will meet her once she is out of the house. Somehow, Dimpy consoles herself and comes out to bid adieu to him. In the coming episode we will see the last nomination of Bigg Boss season 8.