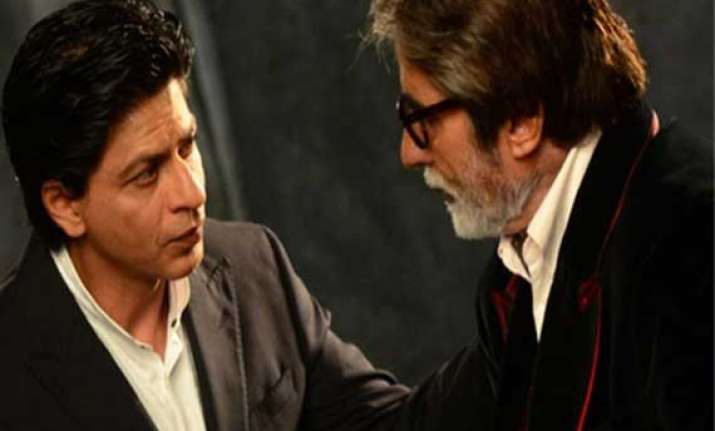 Mumbai, Aug 12: Megastar Amitabh Bachchan enjoyed the Eid festival at Shah Rukh Khan's residence and showed his grandson SRK starrer "Chennai Express".
"Back after spending a lovely warm evening at Shah Rukh's house … a party for Eid, his (SRK's) little new born, who looks adorable …," the 70-year-old said in a tweet.
Shah Rukh has been blessed with a baby boy, AbRam, through surrogacy.
Amitabh's daughter Shweta, who lives in Delhi with her businessman husband Nikhil Nanda, is now here with her two children: son Agastya and daugher Navya-Naveli.
"Was showing 'Chennai Express' .. FUN !! Rename the film -'Chennai Mail' … !!," Big tweeted.
"The children are back .. Navya-Naveli, Agastya, Shweta … all … the house is filled with the sound of little feet ," he wrote.