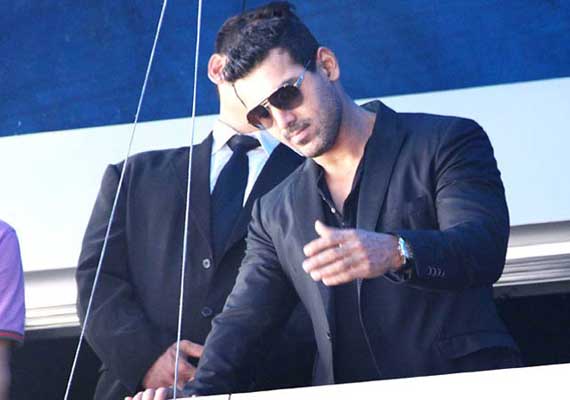 New Delhi, Jan 25: After "Housefull 2" in 2012, John Abraham has begun his new year with yet another sequel "Race 2", which hit the screens Friday. He says being a part of a successful franchise has worked in his favour.
"It ('Race') was a successful film, which is why it also makes a big difference (in choosing 'Race 2'). The 'Race' franchise is so big that being a part of a successful franchise always helps," John told IANS.
"For example, 'Housefull 2'! Irrespective of whatever people said, kids love it, people love it too and the film went on to earn Rs.120 crores. It was fun. Akshay and I really get along very well, so in the film, it was like going back to my own home and having fun with my elder brother," he added.
The experience for "Race 2" was good too, admits John.
While
Saif Ali Khan
and
Anil Kapoor
reprise their roles from the original film, the new additions to the cast in the sequel include
Deepika Padukone
,
Jacqueline Fernandez
and Ameesha Patel, apart from John.
Asked if there was any kind of pressure since "Race" was already a successful film, John said: "The pressure was very less. And it is still less, because I have seen the film.
"What actually helped is that my equation with Deepika, Saif, Anil and Jacqueline was really nice and there was no negativity on the sets. I think this is the biggest plus point of 'Race 2'."
The 40-year-old promises "Race 2" will bring a lot of entertainment for the audience.
"It is a very special feeling (being a part of the film). I love 'Race 2', I love the script and more than anything else, I loved my role in it. I was really excited as I was shooting with a new cast," he said.
"I am excited about people watching the film because it is going to excite and entertain a lot of people out here," added John, who plays a role with grey shades in the film.