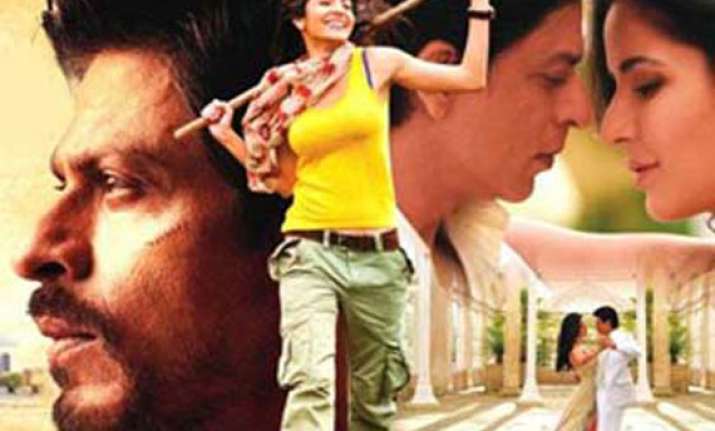 Mumbai, Nov 17: Shiv Sena chief Bal Thackeray's ailing condition affected the Bollywood box office in Mumbai. Two latest big ticket releases Jab Tak Hai Jaan (JTHJ) and Son Of Sardaar (SOS) experienced a marginal drop in collections in the city, say experts.
Thackeray was critical Thursday and the city wore an almost deserted look, affecting footfall in theatres for both the movies, which hit the screens on Diwali, Nov 13.
Rajesh Thadani of Multimedia Combines told IANS: "On Thursday, for obvious reasons, there was a minor drop at the box office for both the films. In fact, many theatres were also shut for security reasons and people were scared to go out of their house."
"Drop in the collection was witnessed in both single screens and multiplexes, and we hope the film will be able to recover its money on Friday," he added.
Various shops across the city were reportedly asked to shut down, while filmmakers and television producers were shooting under pressure. Around 60% to 70% celebrities are said to have cancelled outdoor shoots as a mark of respect to Thackeray on Thursday.
So, it is no wonder that the viewership for the movies was affected.
Both the films opened well at the box office - JTHJ, which was released on 2,500 screens, reportedly minted Rs15.23 crore all over India on its opening day, while Ajay Devgn, Sonakshi Sinha and Sanjay Dutt-starrer SOS collected Rs10.72 crore from 2,000 screens in the country.
While theatres went housefull on Tuesday and Wednesday, Thursday turned out to be a gloomy day with minimum occupancy in Mumbai.
Balkishan Shroff of Shringar Films told IANS: "Yes there has been a fall at the box office on Thursday. Many people refused to step out of their house on Thursday and sadly there was a loss of 30% to 35% of collection for the both the films."
However, Manoj Desai, executive director of G7 multiplex and Maratha Mandir, said: "I didn't see too much of drop in any of my theatres on Thursday. Luckily things went well."
Overall, Shroff believes the recovery will happen.
Ever since the news of Thackeray's critical condition started making rounds, a steady stream of VIPs, industrialists and glamour world personalities continued to visit his residence Matoshree in Bandra East.