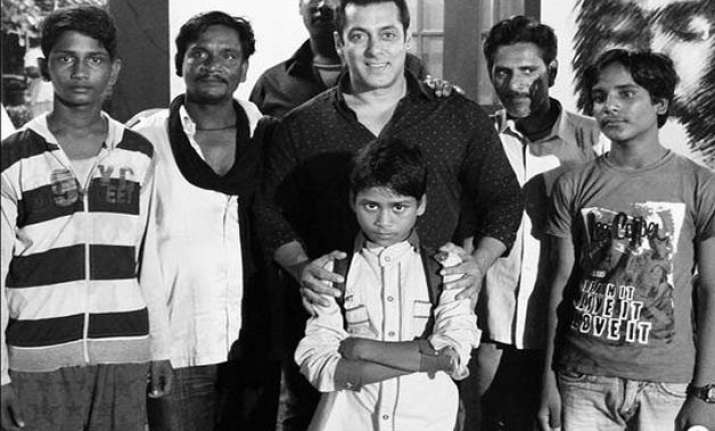 Mumbai: This is one example of reel life turning real. Our 'Bajrangi Bhaijaan' aka Salman Khan has turned messiah to four kids whom he reunited with their respective families, very similar to the way he united Harshaali Malhotra aka Munni with her parents in Pakistan in the movie. 
Salman took up this cause with the help of Mumbai-based Antara Desai who runs a company that helps celebrities associate with various social campaigns.
In the mentioned initiative, she took Salman's help to reunite four teenaged boys who had run away from their homes and now wanted to reunite with their respective families.
She says, "Bajrangi Bhaijaan has had a tremendous impact on everyone and Salman was quite keen to help these kids out. He has funded the entire initiative right from paying for the parents to come down, to making sure they have a secure future. On Monday evening, he reunited four kids from different parts of the country — who had run away — with their parents. All four were boys between the ages 11 and 16."
Desai further said that both Salman and the kids were very emotional. "They had no idea that they were meeting Salman and what was going to happen next."
The entire atmosphere at 'Karjat', where the reunion happened, has turned emotional. She said that the kids had run away when they were juveniles and hence it was an emotional moment for their parents also to meet them after a long time.
Antara further said that this will be an ongoing exercise and some more reunions will happen in the forthcoming days. She added, "Salman will be associated with this for a long time. He will take care of all the expenses involved in this activity. He truly is a real-life Bajrangi Bhaijaan."