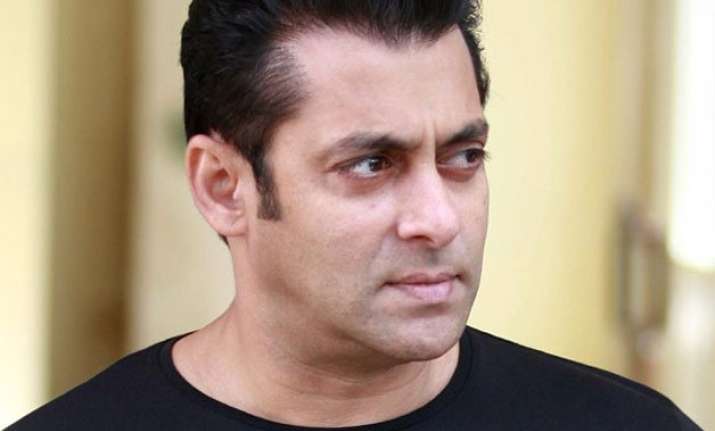 Salman Khan and his obsession with releasing his films on the occasion of Eid every year is not new. The Bhai of Bollywood is known to treat his fans at least on this festival of the year by releasing his films at the box office. Fans also return the favour by watching his movies not once but multiple times, making them a blockbuster.
Since 2009, when Salman Khan's 'Wanted', directed by Prabhu Deva was released on Eid, the star has been making sure that he delivers his most ambitious projects around this festival. Now whether it is superstition or just the Dabangg Khan's style, but Salman's every movie have had connection with Eid.
This year, Kabir Khan's 'Bajrangi Bhaijan' which has created a lot buzz in the audience, will be released on July 17, a day before Eid. In a recent interview, Salman said, "During the festive season, families get time to watch films together. A lot of my films have released on Eid and I am very happy that 'Bajrangi Bhaijaan' will again be releasing on Eid this year,"
Here's a look at Salman Khan starrers that were released on Eid and did exceptionally well at the Indian box office.
Wanted Release date: September 18, 2009 
Revenue: 136 cr 
'Wanted' an action crime thriller film directed by Prabhu deva, was the remake of telugu film 'Pokiri'. Salman Khan, Ayesha Takia, Prakash Raj, Vinod Khanna and Mahesh Manjrekar were in the lead roles. The movie became the second highest grosser in 2009, and being Salman Khan's come back film, the audience was curious to watch him on the screen. The movie broke records on the box office and was a complete package of action, drama, comedy, suspense and thrill.
Dabangg Release date: September 10, 2010
Revenue: 145 cr
'Dabangg' a action-drama film starred Salman Khan, who played the role of a police officer- Chulbul 'Robin Hood'Pandey. Sonakshi Sinha, Arbaaz Khan, Sonu Sood, Om Puri, Dimple Kapadia, Vinod Khanna, Anupam Kher, Mahesh Manjrekar and Mahie Gill played the pivotal roles. Dabangg Khan's performance won the hearts of millions and the movie set a new record at the box office. 'Dabangg' set a kind of benchmark for other movies.
Bodyguard Release date: August 31, 2011 
Revenue: 142 cr
Salman Khan played the role of Lovely Singh in Bodyguard, protecting Divya (Kareena Kapoor) from people trying to hunt her to take revenge from her father.  It also starred Raj Babbar, Mahesh Manjrekar and Hazel Keech. The movie had the highest opening day box office collections and was the top grossing film in 2011.
Ek Tha Tiger release date: August 15, 2012 
Revenue: 198 cr
Salman Khan turned India's top spy 'Tiger,' an officer of the Research and Analysis Wing (RAW) in the film 'Ek Tha Tiger'. The film directed by Kabir Khan starred Katrina Kaif as Zoya who turns out to be an ISI agent. With all the complications inTiger and Zoya's love story, the film had all the drama, action and emotions of a masala entertainer. It became one of the most successful Yash Raj films, grossing almost Rs 200 crore, it is the seventh highest grossing Bollywood film of all time.
Kick Release date: July 25, 2014
Revenue: 233 cr
Salman Khan played the role of a theif, who loves excitement and adventure. Jacqueline Fernandez and Randeep Hooda werein the lead and Nawazuddin Siddiqui was in the negative role. The movie had all the action, thrill and suspense, which also gave the audience a great 'kick'. And breaking the Rs 200 crore barriers, 'Kick' became one of the top grossing movies of all time.
 
Salman plans to continue the connection with Eid as his plans for releasing his movies in the future are not any different. He has plans to release 'Sultan'on Eid 2016 and 'Dabangg 3'on Eid 2017.