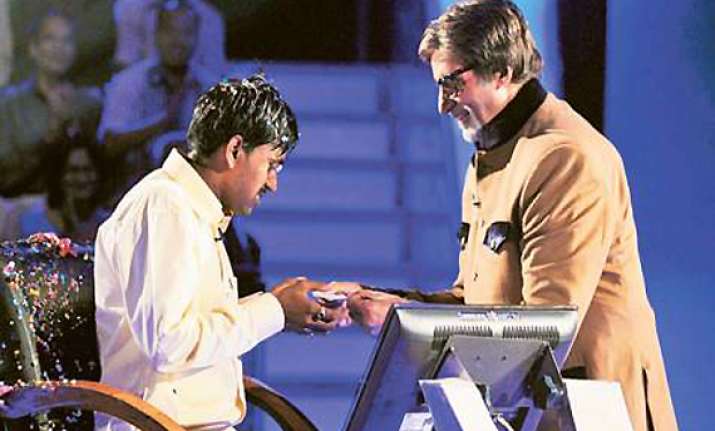 New Delhi, Oct 26: Terming it as an incredible feat, Amitabh Bachchan has attributed the jackpot win of Bihar's Sushil Kumar on 'Kaun Banega Crorepati' to the strength of the common man.

27-year-old Kumar correctly answered the final question worth Rs five crore, becoming the first person to win the full prize money on the fifth season of the game show.

"A young man from the interiors of Bihar, earning a meagre salary of just Rs 6,500 per month, coming from the most humblest of back grounds, reaches the Hot Seat and cracks the ultimate prize - 5 cr rupees !! An incredible feat ! This is what the common man is all about," the 69-year-old host of the game show posted on his blog.

Kumar, who recently got married, is a computer operator and a part-time tutor in Bihar.

"This is what KBC is all about - given an opportunity the common man has the strength the ability and the acumen to prove to the world that he is the best and second to none," Big B added.

The episode will be aired on Sony TV on November 2.