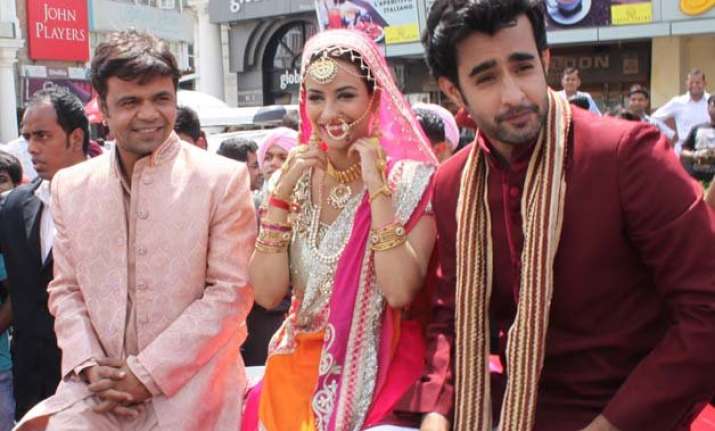 The star cast of the upcoming "Baankey Ki Crazy Baraat", including Rajpal Yadav, Tia Bajpai, Satyajeet Dubey and Vijay Raaz, was recently in Delhi to promote the movie.
The entire cast was seen in their wedding attire and they travelled in a bus which was decorated for the wedding. The movie is a quirky situational comedy that tickles your funny bone, unexpectedly.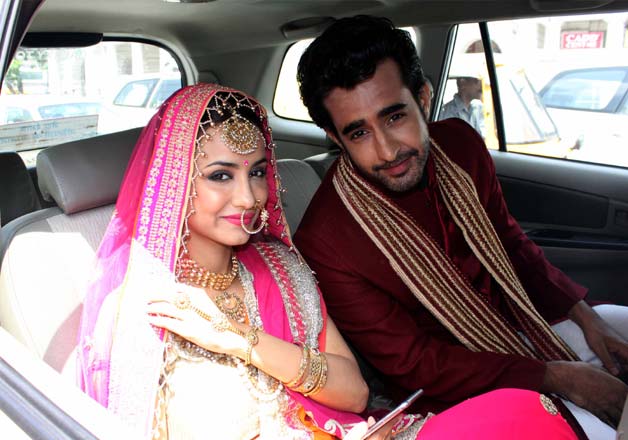 The ensemble cast of actors creates a laugh riot, escalating into a hungama that will leave you chuckling, gurgling and laughing out aloud. So, leave your scowls and frowns at home, and laugh like you've not done in a long long time.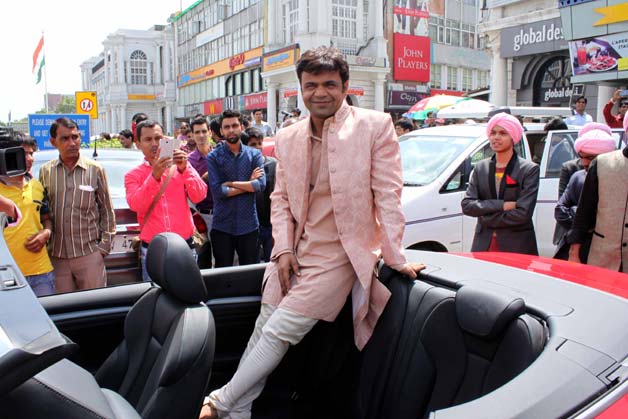 "The movie has a lot of masala and is very entertaining. I am playing the role of one of the grooms who is making an effort to get his bride by hook or by crook. But this seems to be a tedious task as there are more grooms in the queue", said Rajpal Yadav when asked about his character in the movie.
Tia Bajpai, who is the beautiful bride in the movie too, added, "I am not at all happy to get married but as you can see, there are two grooms here, one is real and the other is a proxy one. The proxy one will definitely try to be my husband. After watching the movie, you will realise who is doing what."
The movie is directed by Aizaz Khan and is all set to release in theatres on 28th August, 2015.