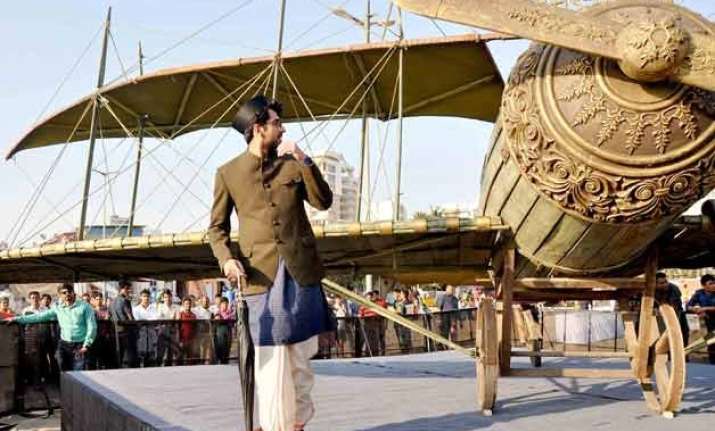 New Delhi: Bollywood actor Ayushmann Khurrana recently dressed up as his character in upcoming film 'Hawaizaada' and posed with a replica of 19th century vintage plane to promote his film.
Pics: Vinod Singh
The dashing actor donned traditional Marathi attire for the event. Wearing a round framed glasses, a black Gandhi topi, white dhoti, blue kurta, blazer and leather shoes, Ayushmann succeeded in attracting attention of people. He even had an umbrella with him as part of his costume.
Ayushmann's character in Hawaizaada is based on a 19th century scientist and inventor Shivkar Bapuji Talpade. He is believed to have invented aero-plane before Wright Brothers did.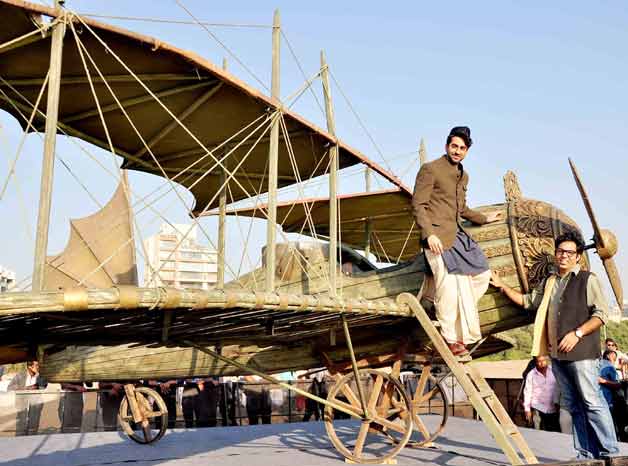 The wooden aero-plane used at the promotional event was a replica of the plane the inventor supposedly built. The same replica is used in the shooting of the film.
The Vicky Donor actor even got on the plane to pose for pictures. The director of 'Hawaizaada' Vibhu Puri also stepped up to the stage and posed with his lead actor.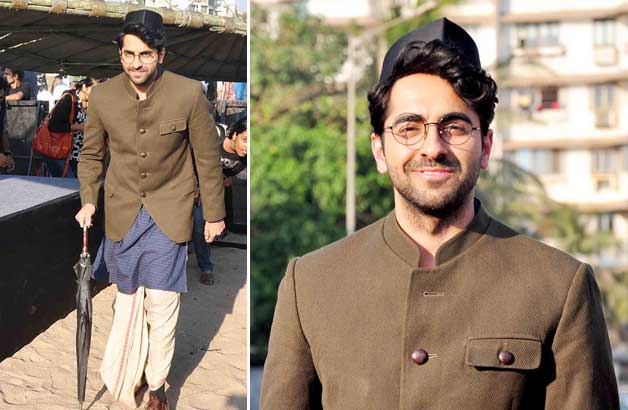 Ayushmann walked around on the beach near the venue and met with his fans too. Speaking at the event he said, 'We've planned this unique activity on the Versova beach. Shivkar Talpade had flied his first plane on Chaupati beach in 1895, so it's linked to the film. The climax of the film is also about the same, beach and the plane."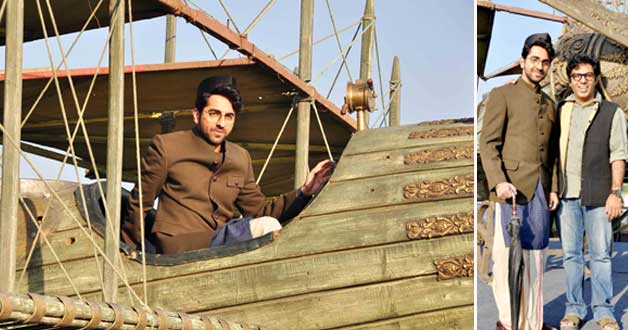 "Everyone aspires to fly, there are different ways to do it and we are talking about our method to fly in air plane. The film is about the man's first time in an air plane." Added Ayushman.
'Hawaizaada' also stars Mithun Chakraborty and Pallavi Sharda in pivotal roles. The film is scheduled to release on January 30.