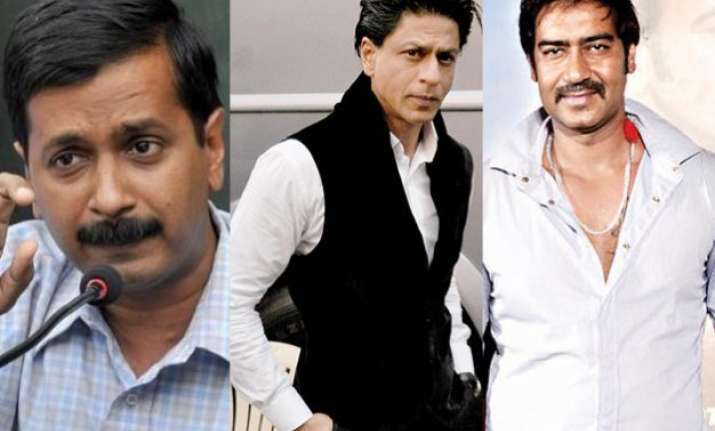 New Delhi: The Arvind Kejriwal-led government in Delhi has written to renowned Bollywood celebs requesting them to stop advertising tobacco products. The list of celebs includes, Shah Rukh Khan, Ajay Devgn, Saif Ali Khan, Govinda, Arbaaz Khan and Sunny Leone.
In the letter, the Delhi CM has appealed the stars to join the 'Anti tobacco campaign' hoping that it will reduce the number of deaths from oral cancer.
In his letter, Dr. S.K. Arora, additional director of Delhi government wrote, "You are seen endorsing pan masala and related products many times on television and other media. Even if these products don't have nicotine in it they do have betalnut (supari) in it. There is no scientific research which states that betalnut doesn't cause cancer."
He added, "Apart from this, some of these advertisements are surrogate ads of tobacco products. Companies use them to advertise other products of their brand."
According to Arora, as compared to the entire world, there is an alarming increase in the number of women consuming tobacco and these advertisements are playing a major role in it.