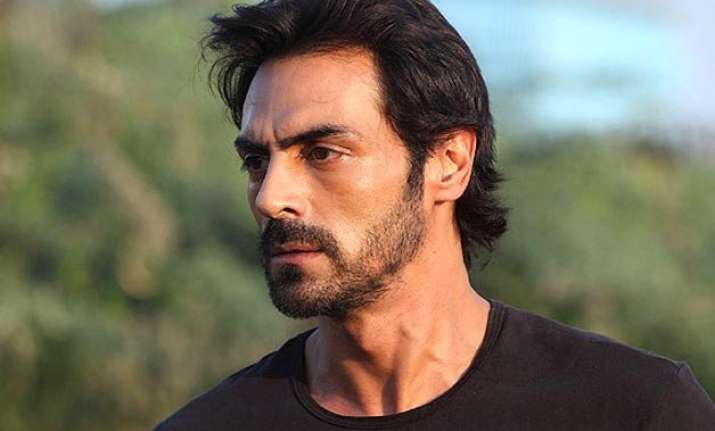 Arjun Rampal has lashed out at a leading entertainment portal for digging out filthy news claiming that he has bitched Salman about SRK.
Arjun who is busy promoting his 'Roy' these days took it to twitter today to express disgust about a news report stating that the actor visited Salman's residence the last night and informed ill about Shah Rukh to him.
Arjun further claimed that he didn't visit Salman and therefore had no word about SRK to him. As he expressed his rage, the actor posted "So now I am bitching abt SRK to @BeingSalmanKhan at Salman's residence. Says trustworthy Pinkvilla.What crap.When I never was at any dinner"
And this is not the first time, Arjun has slammed media openly for something he doesn't feel strongly towards. A few months back, the actor lashed out at another leading daily for generating not-so-true content about his alleged affair with Sussanne Khan.
Arjun busted on twitter then saying "Bombay Times; who paid you? Who are these faceless accusers? If you have the guts reveal them first. Stay away from me and my family."
While social media has no doubt serving as a brilliant platform to convey one's voice against unjust, Bollywood's inclination towards the same seems simply commendable. Gone are the days when you would expect a star to stay silent over an issue for the stake of being boycotted or being maligned into unnecessary controversies if he/she had criticized media openly.
Today, if we are applauding Deepika over standing for her dignity and lashing out at probably one of the leading media houses on twitter, we are actually applauding her being bold enough-to-say-it-on-face attitude; and we are applauding her for hopping out of the matrix of being a quintessential 'Bollywood star.'
A performer becomes a 'star' when even his tiny blink of an eye takes it to the news and in such a fierce world of rivalry; it is evidently difficult to sustain that 'star aura.' Despite such a tight game of being known, popular and then famous amongst the masses, it takes tons of courage for a star to name some media house and criticize it and not just directing his thoughts to the entire journalistic community generally for expressing his/her point of view.  
Perhaps that's the reason why Sonakshi Sinha used her twitter account to thrash a media report claiming that she tried to mend her severe feud with Salman Khan at his sister's wedding reception. However, the actress' tweet appeared in the form of sarcasm, Sonakshi's approach supported the fact that even a star like her would not resist any grub that she doesn't feel at par with.