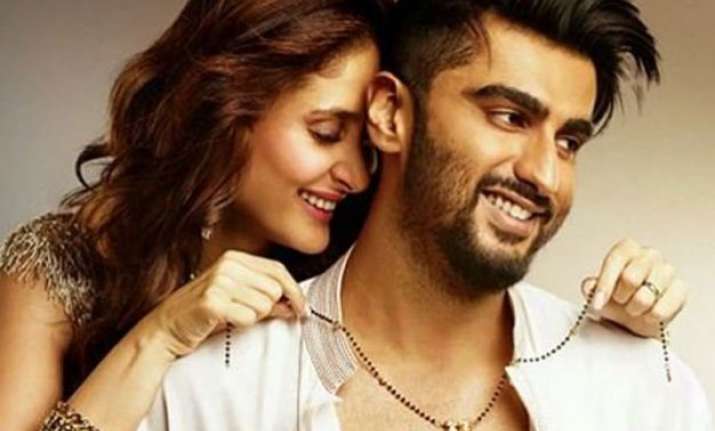 New Delhi: Helmed by R. Balki, the upcoming movie Ki And Ka brings to silver screen a fresh pair viz Kareena Kapoor Khan and Arjun Kapoor.
The first motion poster of the film released today and it is unlike any love story ever seen. In the poster, we see Arjun Kapoor wear a mangalsutra, happily as his on-screen love helps him in wearing it.
The movie is a fun love story of two people who have contrasting ideologies. While Kabir is a progressive house husband who lovingly supports his wife's ambitions, Kia, on the other hand, is a super ambitious career woman.
With music by the legendary Ilayaraja and additional songs by Mithoon and Meet Bros, Ki And Ka, also stars superstars Amitabh Bachchan and Jaya Bachchan in guest appearances.
Watch the poster right here.